A young man, identified as Themba Gwejela, has spilled some alleged secrets about a popular South African actress after she tried to publicly ridicule him.
The actress, identified as Rami Chuene, had taken to social media to shame him and warn women to stay away from him because he never follows through on his commitments.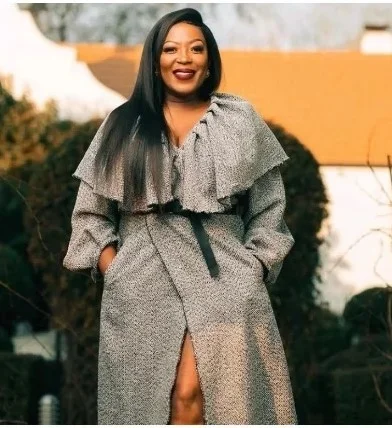 According to her, Themba doesn't keep his promises and doesn't give his woman money.
She quoted Themba's old tweet, where he posted his photo and wrote, "Please stay away from this guy. Broken promises waya waya and he'll never becha you."
See below,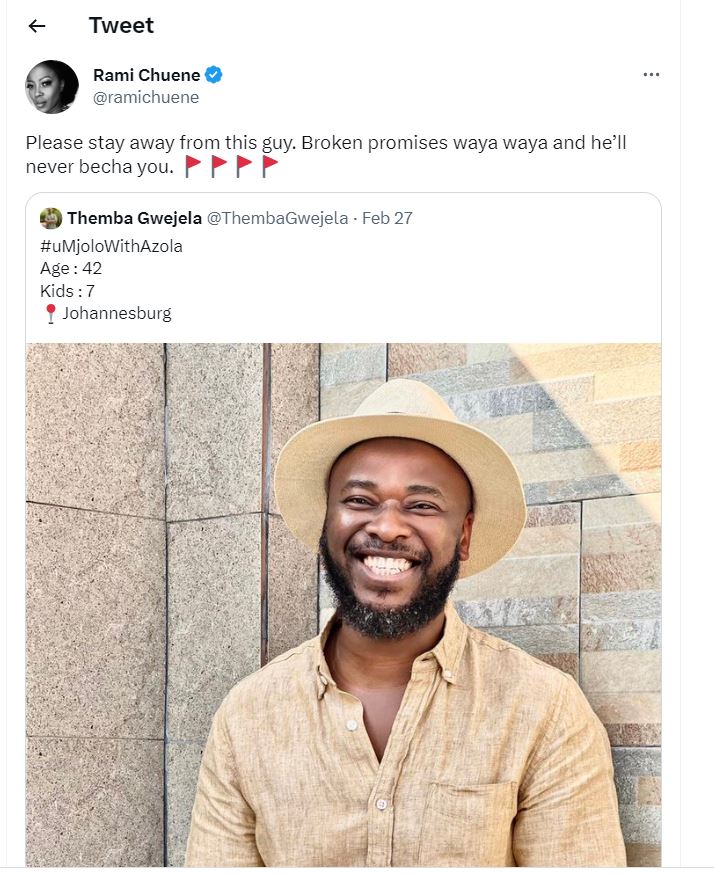 But Themba, who is now divorced, quickly responded, narrating how the actress agreed to be his mistress while he was still married.
He disclosed that when he met Rami, she knew he was married, and yet she still agreed to be his side chic.
Speaking on why he couldn't spoil her as agreed, he said there was no way he could have openly spoiled her the way she wanted without his wife finding out.
"You forget to mention that when we met I was still married and you agreed to be a side, how was I to becha you without my ex wife noticing? That's if you forgot, seems very convenient to me, @ramichuene", he wrote.