British boxer Anthony Joshua is aiming to become a three-time world heavyweight champion "within the next 16 months", despite his recent setbacks in the ring.
The 33-year-old fighter lost two consecutive fights to Ukrainian boxer Oleksandr Usyk in September 2021 and August 2022, following a shock defeat to Andy Ruiz Jr in June 2019 that ended his undefeated run of 22 fights.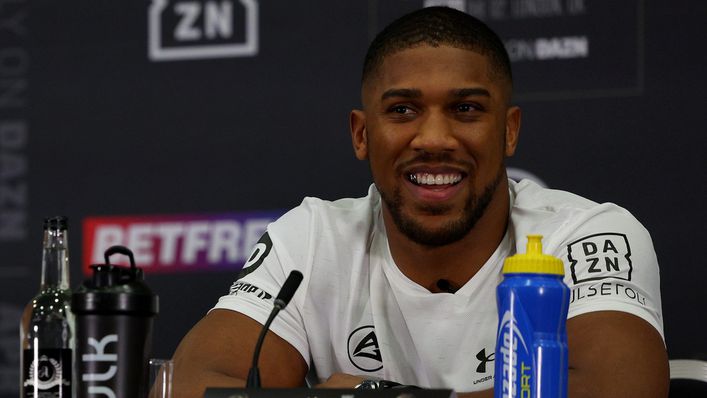 However, Joshua remains confident that he can reclaim his status as a world champion, starting with his upcoming bout against Jermaine Franklin at the O2 Arena on Saturday.
If he wins, Joshua could be in line for a potential clash with fellow British boxer Tyson Fury, which has been touted as a long-awaited showdown for the heavyweight division.
In a recent interview, Joshua admitted that losing his title had made him feel less respected in the boxing industry, but said he was now focused on regaining his belts and improving his skills. "One is definitely to become champion, which I think is possible within the next 16 months," he said.
Joshua also acknowledged the importance of staying consistent and staying in title contention, given the unpredictability of the heavyweight division. "I think we've got to see what happens this year with the belts.
Let them be competed for and then potentially let them go up in the air and then we'll see where the belts land," he said. "Then it's about just staying consistent, staying focused on improving for these next 12 to 16 months while I'm in title contention."
Despite his recent defeats, Joshua remains one of the most popular and successful boxers in the world, with a record of 24 wins and 3 losses.
𝙄𝙩'𝙨 𝙖 𝙉𝙚𝙬 𝘿𝙖𝙬𝙣… Fight week is here 👊

Don't miss @anthonyjoshua's return LIVE on https://t.co/FoiaUucafv on April 1 🔥#JoshuaFranklin #AJonDAZN pic.twitter.com/yf6ITJQ4ND

— DAZN Boxing (@DAZNBoxing) March 27, 2023
He is known for his powerful punching and impressive physique, as well as his charitable work outside of the ring. If he can regain his world champion status, it would be a remarkable comeback for the fighter and a significant achievement in the sport of boxing.
The Franklin fight will be Joshua's first since 2015 that has not been contested with a world title on the line.