Nigerian media personality Toke Makinwa has warned Nigerians to put some respect on her name.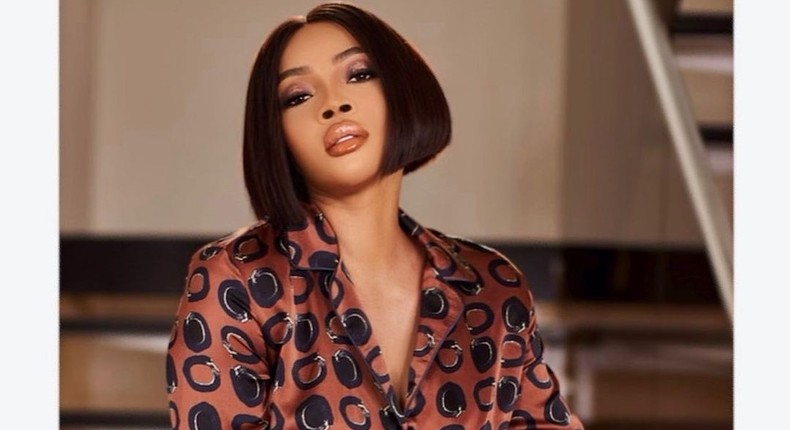 The media girl made this known via her Twitter page on Monday, March 14, 2022.
"Let me help you small, I am a radio presenter, a television presenter, I have a pan African talk show the biggest talk show on Tv with an African audience Actor, Author, Vlogger, entrepreneur, and the list is endless. Nigerians should really stop disrespecting me," she tweeted.
"I literally be on my own lane and you lane ass sorry excuse called "Men" who don't have shit to offer but your Twitter fingers constantly belittle my achievements for conversations. If e easy, do am. Sometimes I gotta drop my crown and set you straight. Google is your friend."
Makinwa said she won't ignore the false stories made about her after struggling to build a brand for herself.
"Nobody should tell me to ignore cos ignoring these shit heads is what makes them run wild with imaginary stories. I've built my brand from the ground up and will not tolerate any disrespect from anyone. Back to regular programming xx," she added.
Born 3 November 1984, Toke Makinwa is a Nigerian radio personality, television host, vlogger, lifestyle entrepreneur, and author.
She is known for hosting The Morning Drive on Rhythm 93.7 FM and for her YouTube vlog series Toke Moments. She released her book On Becoming in November 2016.