An abroad-based lady who recently arrived Nigeria has cried out after seeing the house she's been sending millions of money back home for her people to build.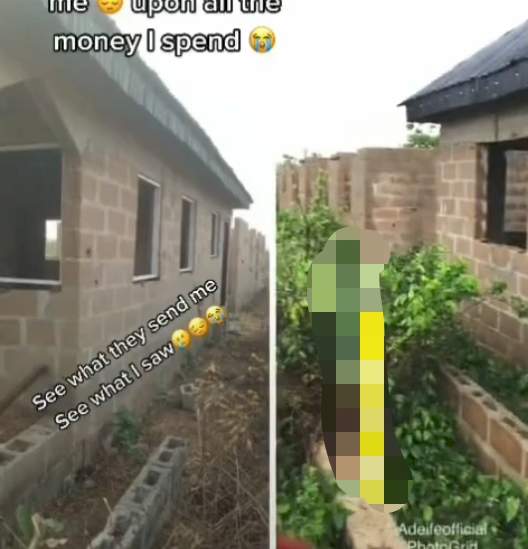 The lady had come back home with high expectations to see a beautifully erected building only for her to see a partially completed house with grasses growing around it.
According to her, her people had been sending fake images to her, because what she had seen on arriving to Nigeria was totally different.
She urged those also residing abroad to desist from sending money back home for people to build because they'd only trick them.
Watch video below;