Eve Onyedikachukwu, a woman from Nigeria, has used social media to celebrate her decision to have her womb removed.
She shared this on her Facebook page and said that she made this choice ten years ago and has not changed her mind since.
According to her, there was no point in keeping her womb if she was not going to give birth to a child she was incapable of taking care of.
She wrote;
"Today made it 10yrs I took the decision to remove my wômb.
So far no regrets. There's no point bringing in a ch!ld into this world when you know you're incapable of taking care of him/her.
Congratulations 🍾 to me"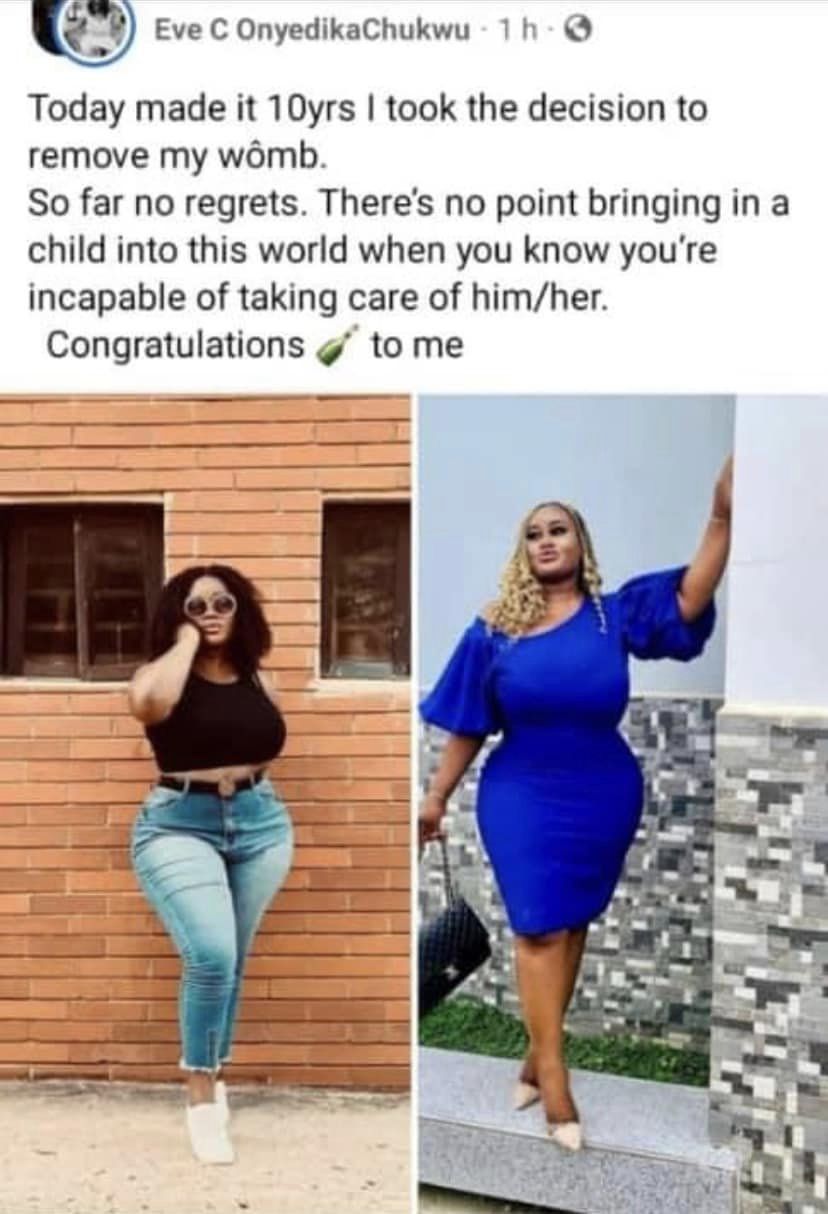 In other news, A lady took to social media to seek advice after discovering her boyfriend's female bestfriend helps him shave his pubic hair.
The embattled lady, who is in a long-distance relationship with her boyfriend and occasionally travels to his city to spend time with him, said his best friend cooks and cleans for him whenever she is not around.
She said she has repeatedly expressed concern about his relationship with his bestfriend but he always dismissed her concern as nothing serious.
She said when she visited him recently, she said the bestfriend came around and asked her boyfriend for the blade she used to shave his private part.
She said she was surprised and confronted her boyfriend, who again claimed it was an innocent act and that nothing happened between them.
The lady, who spoke anonymously, asked netizens if it is possible for a woman to shave a man's pubic hair without him getting aroused.