A viral video has captured the embarrassing moment the president of South Sudan, Salva Kiir Mayardit, peed on himself at an event.
In the trending video that has caused a massive stir online, Mayardit, 71, who has been the President of South Sudan since its independence on July 9, 2011, peed on himself during the commissioning of a new road in the country.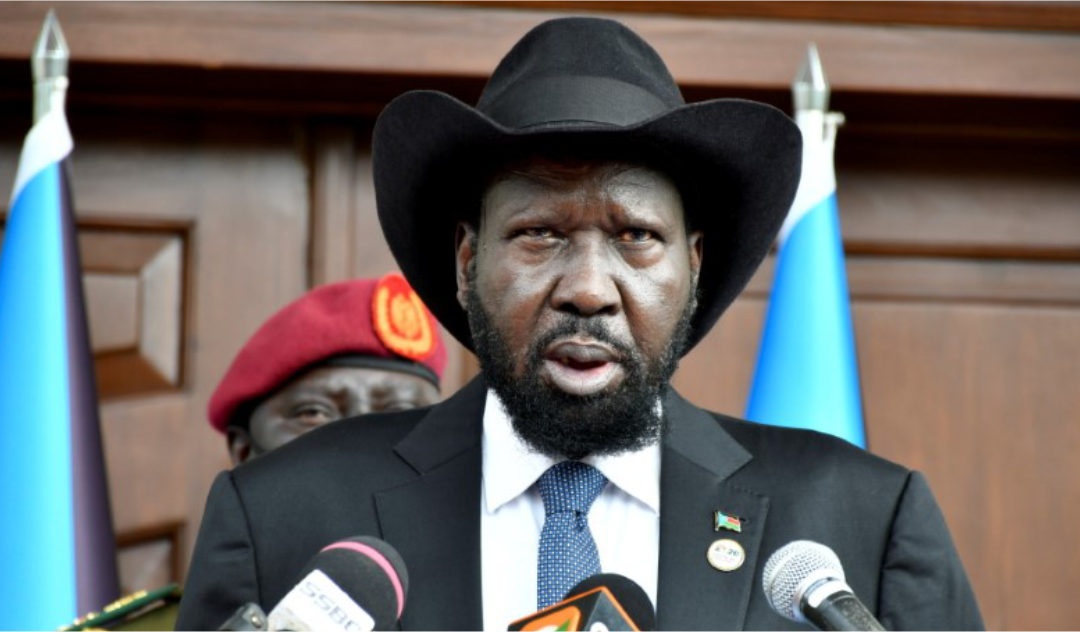 The president was standing with his hand on his chest, reciting the national anthem, when a wetness suddenly appeared from his crotch and spread down to the ankle of his trousers.
Unfortunately, the event was being broadcast live across the nation.
Watch video below,
See how netizens reacted below,