The police in Akwa Ibom have nabbed some persons allegedly involved in the manufacturing of fake luxury liquors in the state.
The suspects were arrested at an illegal factory located in Eket, Akwa Ibom State.
The suspects specialized in the production of fake versions of luxury drinks such as Hennessy Vsop, Red Label, Andre, Eva juice, among others.
A large quantity of alcoholic beverages, jerry cans of substances suspected to be ethanol, cognac coloration, rubber cocks, top cocks, labels, stickers, and other instruments used in the illegal business were recovered from the suspect.
See photos below,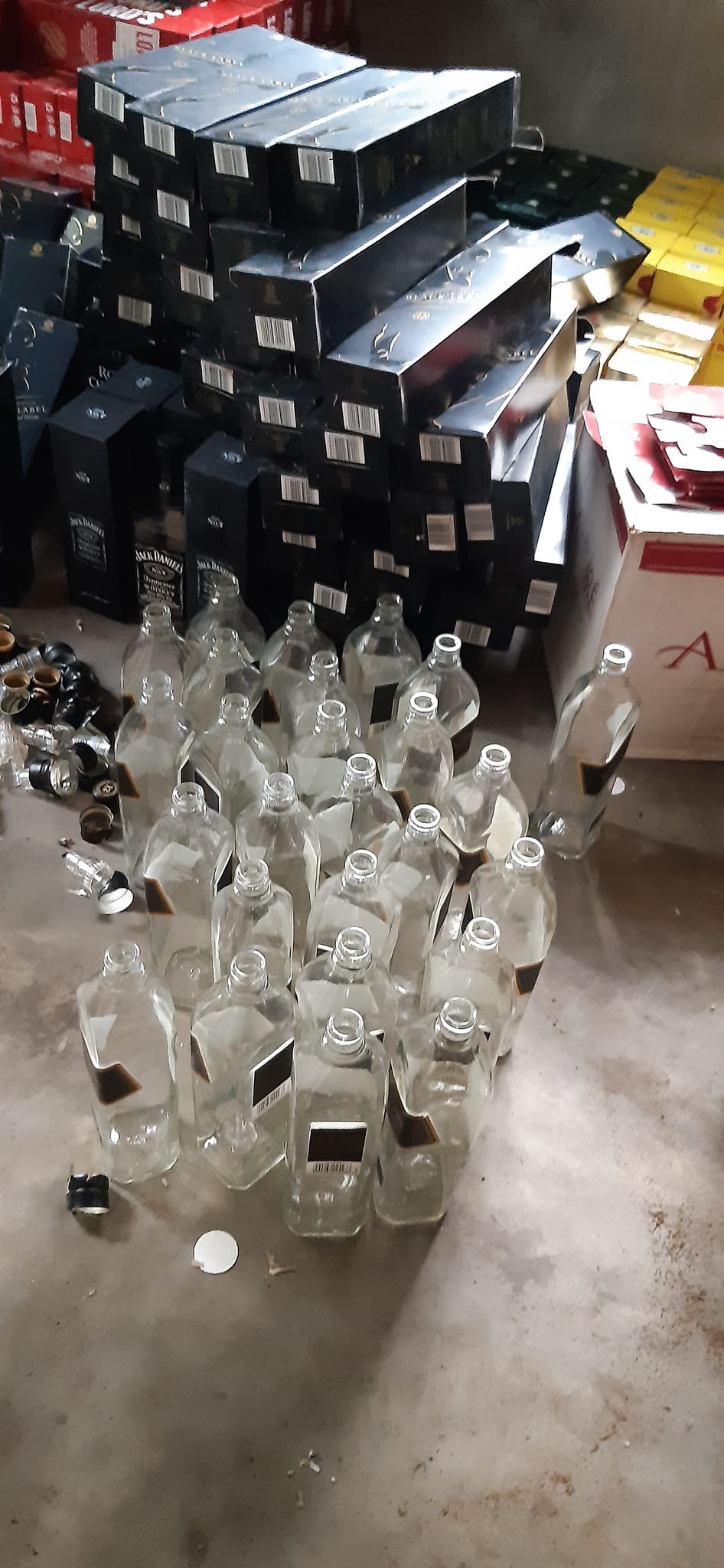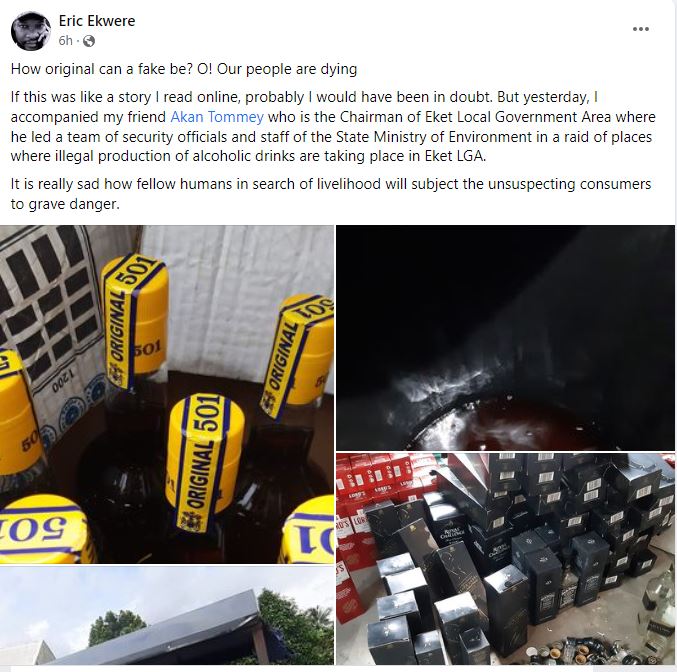 In other news, a video serving rounds online captures the moment a woman was busted after stealing items from a supermarket in Ondo state.
The woman who wore a big shirt and leggings, stole different items from the supermarket and hid them in her clothes, unknown to her that she was being captured on CCTV.
She was thereafter apprehended by employees of the supermarket and told to remove the stolen goods from her body.
In the video, the woman was commanded to submit the items and she's seen removing them from her leggings. She stole a sachet of milk, bra, an extension, and other items.
However, the store owner insisted that there were still more stolen goods in her body and told one of his female staff to search the woman properly and she found more hidden goods.