The Police Public Relations Officer, Olumuyiwa Adejobi, has warned Nigerians against purchasing things from unverified sellers on the street or in traffic.
This comes after a Nigerian lady was arrested for allegedly buying a stolen recharge card in Osun state.
The lady had taken to Twitter to share her predicament, narrating how she was arrested by the police and detained over a recharge card she bought in February.
According to the lady, she bought the recharge card from a seller in February and was later arrested by the police for purchasing the card, which they claim was stolen from a bulk seller.
The lady said that she was later released but was re-arrested on May 17.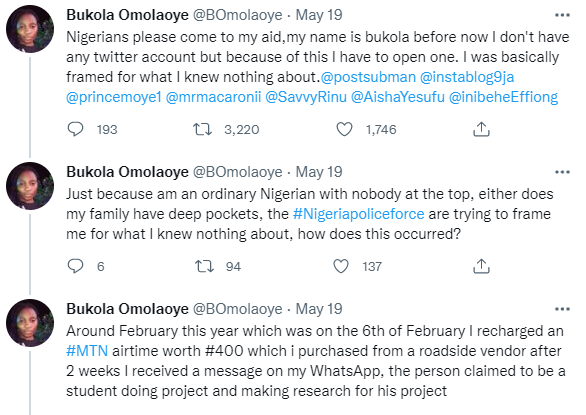 Reacting to the tweet, the police spokesperson, Adejobi, said the police had done nothing wrong by arresting her after she was linked to the alleged crime.
He pointed out that the law permits the police to arrest anyone found with a stolen item and that such a person will be given the opportunity to prove his or her innocence.
Adejobi then added that it's advisable to buy things only from verified sellers, as buying things randomly on the street and in traffic can be dangerous.
"Its a matter of law. No sentiment. Why people must always patronize registered and known vendor in any transaction we want to undertake. I pity those who are fond of buying items in the streets or in traffic its very dangerous!" He wrote in part.
Read the lady's full story below,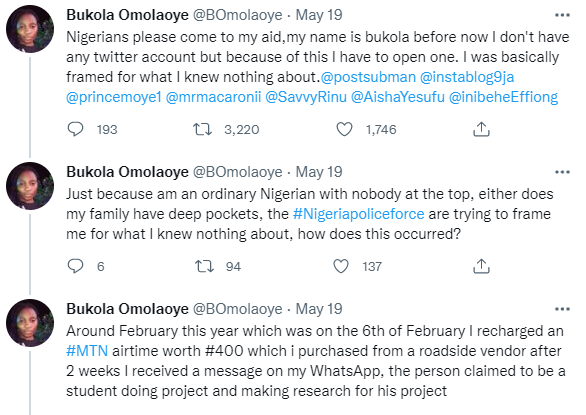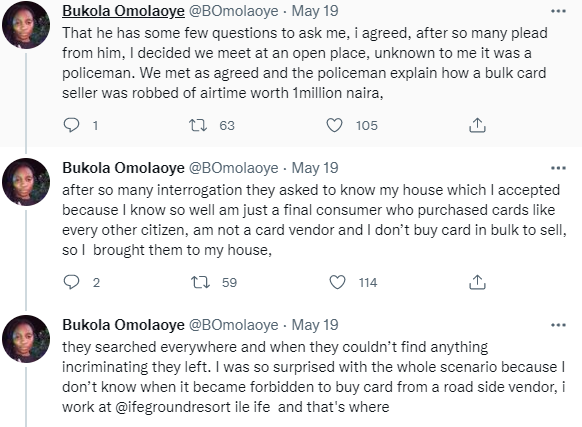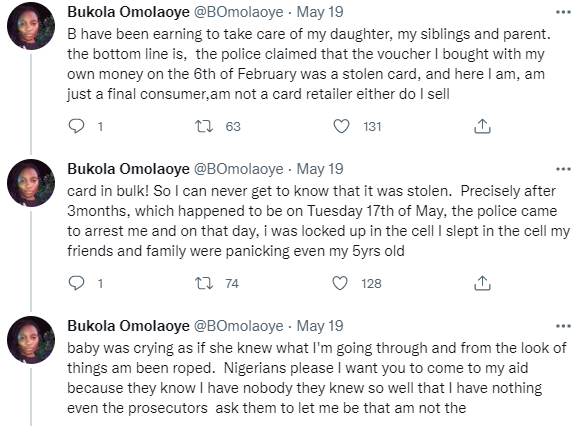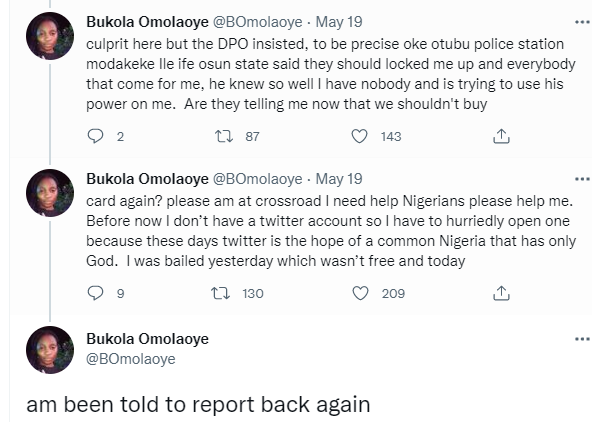 Adejobi's response below,