A quite adorable video showing the moment a lovely couple decided to spend forever together is currently making the rounds online with hearts warming up to the beautiful moment.
In the video, a young man and his partner are seated in a car — and the lady is heard asking him to repeat what he said. What he'd said apparently, was popping the marriage question at her, but in the cutest way possible.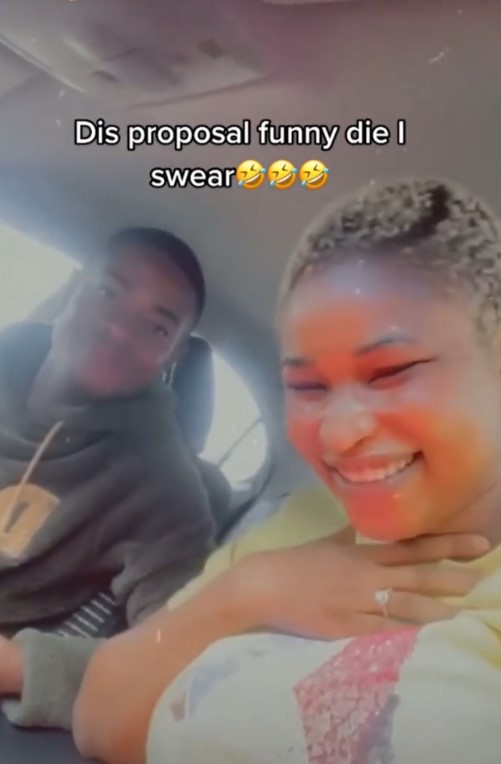 With joy and laughter on his face, the young man is heard saying "you go marry me abi you no go marry me?" to which the lady replied "I go marry you" before he then placed a ring on her fingers.
He then says to her that after putting the ring on it, she's supposed to kiss him… and judging by the sound that followed, she did and professed her love to him. He as well returned the popular phrase back to her.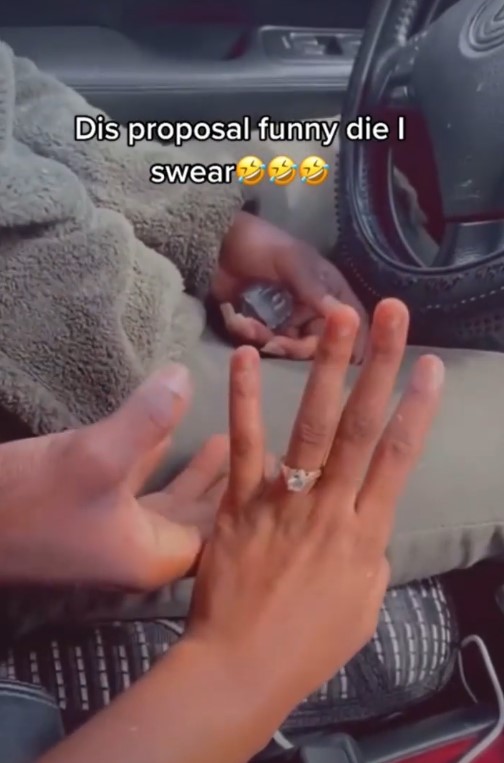 Amused by how he asked her to spend forever with him, the lady is later heard saying "dey don propose to you like this before?".
Watch the lovely moment as you scroll,
In other news, a young Nigerian man has taken to social media to show off his white lover from the United States of America.
The young man who recently tied the knot with his woman shared a video showing the moment his woman was welcomed into his home with a traditional marriage rite.
The video also captured the moment his white lover arrived in Nigeria from her country.
Sharing the video online, the elated young man wrote, "Happy married life to us… my wife came home to visit my mum."