As security forces withdraw from the area near the home of the ex-prime minister, the court orders the suspension of operations until Thursday.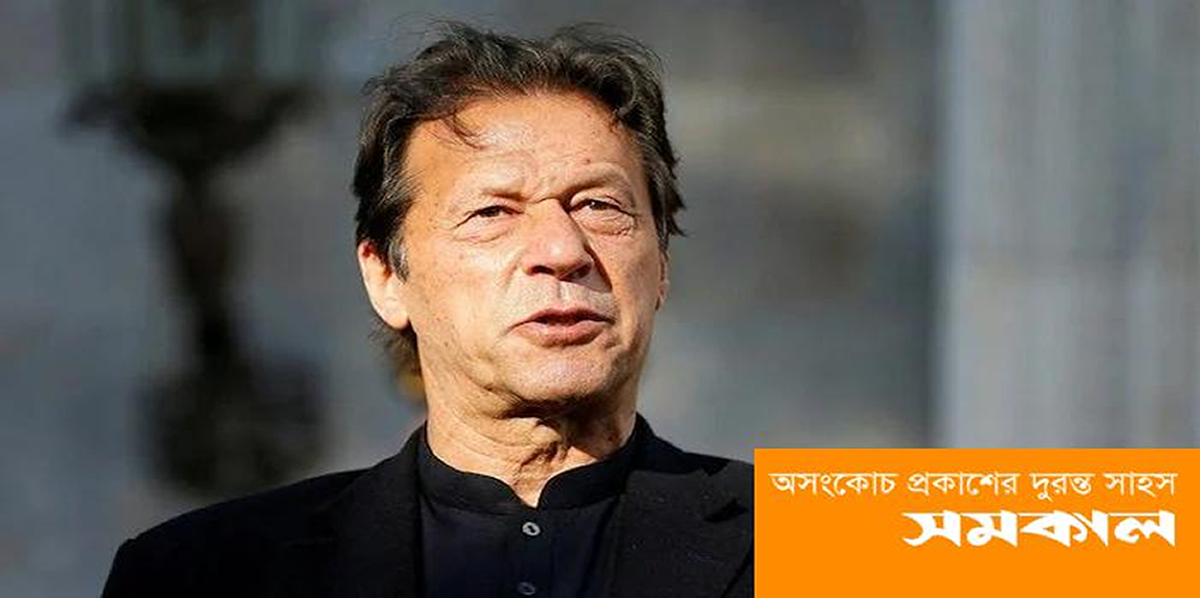 In order to avoid violence, a high court has ordered Imran Khan's arrest to be postponed until Friday (today). Imran was saved from arrest by cricket, according to a police officer. Imran's petition for suspension of the arrest warrant in the Toshakhana case was rejected by the Islamabad court on Thursday.
Earlier this week, reports indicated that the way the party's leaders and supporters resisted news of Imran's arrest could increase violence. As a result, the court has decided not to arrest Imran until Friday. Pakistan's Minister of State for Information Amir Mir confirmed the court's decision.
Additionally, Imran Khan's associate and PTI leader Fawad Chowdhury confirmed the matter and said that the High Court has extended the order to stop police operations for a further day. Zafar Iqbal, the Additional District and Sessions Court Judge in Islamabad, offered Imran the opportunity to surrender to avoid arrest in the Toshakhana case. Additionally, Shahbaz Sharif, the country's Prime Minister, has once again offered Imran dialogue in light of the unstable situation.
A district and sessions court in Islamabad on Thursday stayed the non-bailable arrest warrant issued for the former prime minister in the Toshakhana case.
A Pakistani high court ordered the police to postpone an operation to arrest Imran Khan to Friday, defusing a surge in violence that saw supporters of the former prime minister fighting pitched battles with security forces. Khan's aide Fawad Chaudhry on Thursday said the Lahore High Court extended an order halting the police operation for another day. Amir Mir confirmed the court ruling.
A court also ordered Khan's Pakistan Tehreek-e-Insaf (PTI) party not to hold an election rally in Lahore on Sunday, when the final match of the ongoing Pakistan Super League (PSL) Twenty20 cricket tournament will take place.
Two days of unrest in Khan's neighbourhood of Zaman Park saw his supporters, armed with batons and sling-shots, barricading his home to stop security forces apprehending him for failing to appear before the court due to an alleged offence in which he sold off state presents given while in office. Unsurprisingly, Khan denies any guilt. This sparked clashes between them and police personnel, prompting fears relating to Pakistan's political steadiness amidst economic hardship. Subsequently, a high court decision put a halt to the security operation on Wednesday. Pictures from Thursday portray a mass of PTI supporters congregated outside Mr.Khan's dwelling, some holding batons, with thanks to large containers that clog up the road leading there. Connectivity issues resulting from this friction have been addressed as well; internet and mobile phone networks were restored.
When Khan served as prime minister between 2018 and 2022, a lower court in Islamabad issued a warrant against him for refusing to present himself in court over charges he unlawfully sold gifts given to him by foreign dignitaries. According to Khan, the Election Commission of Pakistan has found him guilty and barred him from holding public office for one parliamentary term.
Last year, Khan was removed from office in a parliamentary vote and since then he has been protesting nationwide, even sustaining a gunshot wound in one of the rallies. Despite this, Prime Minister Shehbaz Sharif has denied his demand for snap elections, as they are set to take place in the end of the year. In January, Khan's political party heightened the pressure by dissolving the legislative assemblies in Punjab and Khyber Pakhtunkhwa provinces. The election commission then declared April 30th as election day in Punjab and May 28th for Khyber Pakhtunkhwa.
According to a court in the Pakistani city of Lahore, the arrest operation for former Prime Minister Imran Khan will cease until Thursday morning. After an Islamabad court issued an arrest warrant for Khan to appear in court by March 18, security forces attempted to take him into custody on Tuesday afternoon. In a case involving selling state gifts, Khan has repeatedly skipped hearings.