A lady has claimed that the hospital where a 20-year-old lady died after undergoing cosmetic surgery was running a discounted promo.
Recall that the deceased, identified as Destiny Jojo, passed away after the procedure went wrong. She reportedly went to an aesthetic hospital in Lagos for the Brazilian Butt Lift procedure.
She was supposed to be discharged four days after the procedure, but developed some complications with her breathing. She was rushed to a specialist hospital, where she sadly died.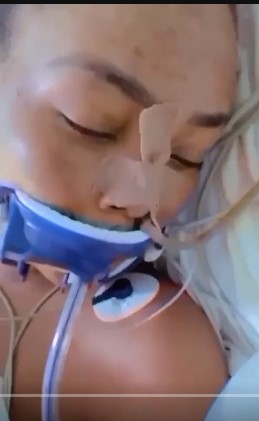 Following the news of her death, a lady, in an online video, alleged that the hospital was offering discounts for the liposuction procedure.
She criticized the hospital for undervaluing the surgical procedure despite being aware of the risks involved. According to her, she doesn't understand why a surgical procedure will be discounted when it is not a commodity.
Watch her speak below,
Meanwhile, a Twitter user claims Destiny is the fifth person to die in a hospital in the last year.
She then called on the government and the appropriate authorities to shut down the hospital permanently, to prevent further deaths.
In a series of tweets, @poshcupcake_1 wrote,
"This is the 5th person this doctor is killing in the space of 1 year! I reported this same hospital(Cynosure Aesthetics NG) last year. After they killed my girlfriend's friend, and now another person just died again 💔💔
Like I said before you do any surgery to enhance your body specially in Africa, please and please, do your research, investigate the hospital, doctors, nurses, etc.
I'm calling on Federal government security agents, This hospital (Cynosure Aesthetics NG)needs to be shut down! In a sane country, His license should have been revoked"