The three biggest 'robberies' of the Ballon d'Or award have been revealed.
By the word robbery it simply means that a certain player had worked very hard and won the hearts of football fans who were disappointed to see someone else who has performed less better win the award.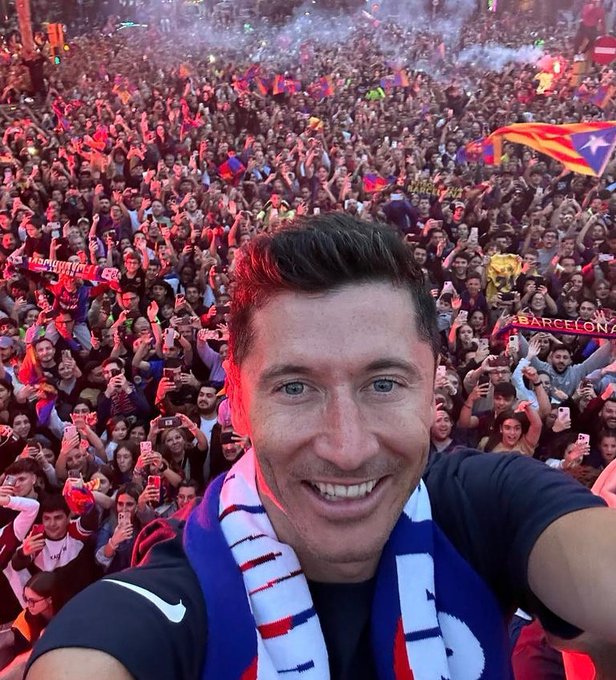 Here are the three biggest robberies, according to Sports Brief:
I. Robert Lewandowski in 2020: Most football lovers and pundits agree that the Polish striker was robbed in 2020 after the award ceremony was cancelled the very year he should have won it.
And instead of giving it to him the next year, it was rather given to Lionel Messi. A Lewandowski victory could have been uncontested like the Benzema triumph last year.
Goal reported that the organisers cited the COVID-19 pandemic as an excuse, but every sane football fan knows it was Lewandowski's award for the taking.
2. Wesley Sneijder. The Dutchman was snubbed in 2010 even when most football lovers had tipped him to claim the individual gong.
His Ballon d'Or snub sparked a lot of controversies, as the playmaker was involved in every trophy his side won.
3. Franck Ribery: The former Bayern Munich man had a similar case against Cristiano Ronaldo in 2013, after winning the treble with the German side.
This year appears to be between Paris Saint-Germain's Lionel Messi and Manchester City's Erling Haaland..
The World Cup is often a strong indicator of who will win the Ballon d'Or, with Lionel Messi leading the race for the individual gong. Erling Haaland has since immersed himself in that debate.
But Messi's early exit from the UEFA Champions League, means that the 2023 edition will be determined by a couple of things apart from the 2022 FIFA World Cup in Qatar.