Kunle Afolayan's highly anticipated Netflix Original film, "Anikulapo," took center stage and garnered significant attention at the prestigious Africa Magic Viewers' Choice Awards (AMVCA) held on May 20, 2023.
The event served as a platform to recognize and celebrate the exceptional contributions of actors, directors, and filmmakers from all over Africa to the world of cinema.
Among the remarkable achievements of the night, "Anikulapo" shone brightly, capturing the hearts of the audience and winning multiple awards across various categories.
The film's captivating storytelling, outstanding direction, and overall excellence led it to be honored as the best movie in Africa at the 2023 AMVCA.
The accolade bestowed upon "Anikulapo" acknowledges its significant impact and the enduring dedication of its creators to the Nigerian film industry.
This recognition not only solidifies Kunle Afolayan's reputation as a talented filmmaker but also highlights the film's exceptional quality and its ability to resonate with audiences across the continent.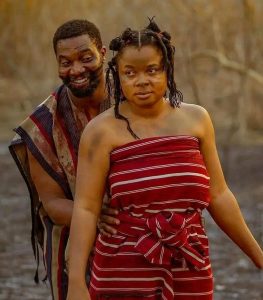 As the winner of the best movie in Africa at the 2023 AMVCA, "Anikulapo" stands as a testament to the thriving African cinema and the immense talent present in the industry.
The film's success further strengthens the position of Nigerian and African filmmakers on the global stage, showcasing the richness and diversity of storytelling that emanates from the continent.