Davido, the renowned Nigerian Afrobeats singer, recently shared in an interview with Hot 107.9 FM in Atlanta, United States, that the success of his fourth studio album, 'Timeless,' has played a significant role in his healing process following the tragic loss of his three-year-old son, Ifeanyi Adeleke.
Davido revealed that it took him three months to find the strength to start recording songs for the album, as the heartbreaking incident had deeply affected him.
Expressing the significance of the album, he stated, "It is a special album to me.
After taking a long break, I am grateful for the positive reception from people who truly connect with the music.
Sometimes, when you release an album, only a few tracks become big hits…" When asked about his current state, Davido acknowledged that it hasn't been easy and expressed gratitude for being able to continue his work and engage in creative endeavors.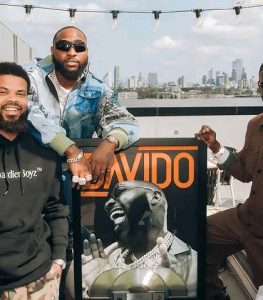 He credited the success of the album as an important part of his healing process, enabling him to resume his artistic pursuits after a challenging period.
He also extended his appreciation to the producers who contributed to the album.