Adekunle Gold, a Nigerian artist, spent a fortune on a special piece of jewelry for his wife Simi in honor of her 35th birthday today.
Long recognized for their love and devotion to one another, Adekunle Gold and his wife, Simi.
Hence, it comes as no surprise that Adekunle Gold went above and above to ensure that his wife's birthday was a genuinely memorable event.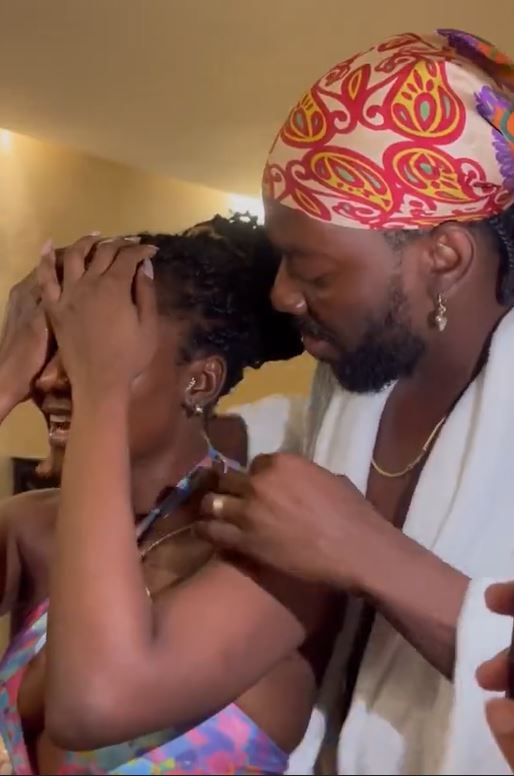 To celebrate Simi's milestone birthday, Adekunle Gold gifted her a stunning, customized luxury neckpiece, which he presented to her in a romantic gesture captured on video and shared on social media.
The video shows Adekunle Gold adorning the exquisite neckpiece on his wife while friends who were also present in the room cheered the couple.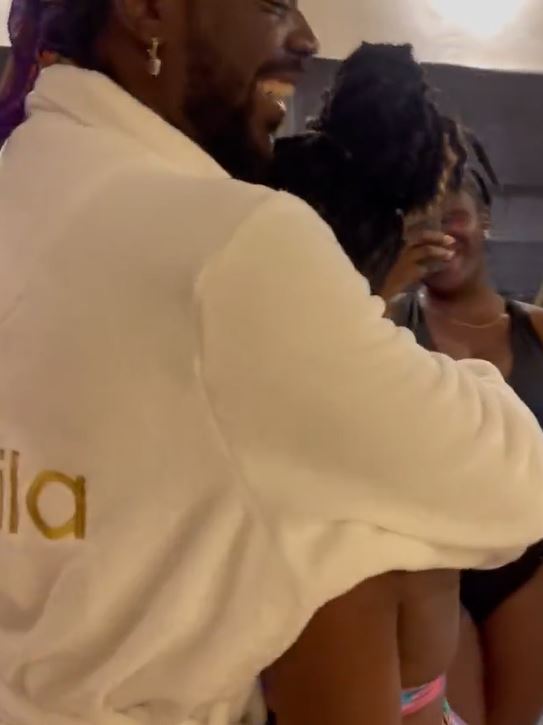 Seeing the jewelry, Simi gave a broad smile and proceeded to give her husband a tight hug.
Watch video below,
In other news, Ivy Ifeoma, the girlfriend of popular Nigerian singer Paul Okoye, has hit back at a troll who referred to her as "Hakimi's wife."
It can be recalled that Achraf Hakimi, a 24-year-old footballer, and his wife, Hiba Abouk, were in the news recently after reports emerged that she had filed for divorce and requested for half of his properties. However, the court ruled that her husband owned nothing as all his fortune was in his mother's name.