The TikTok CEO that has been making waves online might have fans simping after him and calling him "daddy" but not to some who are convinced he's been lying about his nationality.
Yesterday, Twitter user @003carrierfan started a thread questioning if 40-year-old Chew Shou Zi is indeed a Singaporean by noting that he does not sound like one and is in fact from mainland Chinese.
"TikTok CEO Zhou Shouzi is a mainland Chinese, despite having a Singaporean passport. He speaks a sort of American English with a Mandarin accent. […] Singaporeans don't speak this type of English," the user wrote.
This came after the five-hour intense hearing on March 23 where Zhou testified before the United States Congress. They deemed the video-sharing platform owned by China's Bytedance a threat to their national security. They are also considering banning the app in America.
The Twitter user also attached a video of a man he thinks is speaking more like a Singaporean.
Chew has stated that he is Singaporean, born and based in the city-state with his family. He studied at the prestigious Hwa Chong Institution and served in National Service where he became an army officer. He then achieved his MBA at Harvard Business School.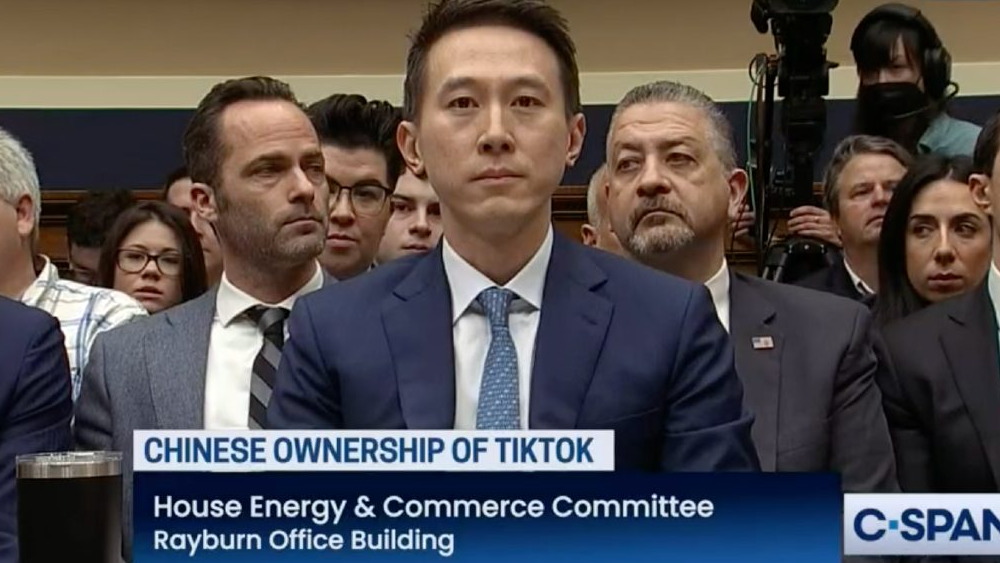 His impressive work experiences involve him being an intern at Facebook, an investment banker at Goldman Sachs, and a CFO at Xiaomi, before becoming the CEO of TikTok in 2021.
Another Twitter user agreed with @003carrierfan and accused Chew of covering up his supposedly Chinese-sounding accent.
Others are not convinced. Some said they could distinguish his Singaporean accent and said one can switch out accents depending on who they're talking to.
How they speak should not also determine one's history, another user noted.
This guy took the tweet badly and got incredibly offended. "He is Singaporean lah, speak English also like Singaporean. Stupid sia," he wrote in Malay.
Chew was bombarded with several unrelated and dubious questions by the Congress, most of whom constantly interrupted him and didn't allow him to explain himself.
Some examples include them asking if the platform, which was hilariously mispronounced as "tick tack" once, supports genocide and quizzing him about Chinese laws when he is Singaporean.
His calm and collected coolness throughout the hearing won him fans (both local and international users) who posted their own TikToks calling him "daddy" affectionately, handsome, and even some thirsting after him.
Days after the hearing, Chew thanked his fans for the positive comments and promised that he will keep the app safe for teenagers, protect users' data, ensure that content uploaded will not be "manipulated" by any government bodies and be transparent.