Music video director, TG Omori has broken the internet with a shocking revelation about the music video of singer Asake's hit song, Joha.
The celebrated videographer, in a tweet shared via his Twitter handle, disclosed that he charged $165k for the music video.
TG Omori made this revelation while responding to a troll who tried to downplay the quality of his work, following reports that he charges his clients from $50,000 for a music video production.
His rate was brought to light after controversial singer, Portable, contacted him to shoot the vdieo of his trending song 'Apostle', but received a huge shock when he heard the price. Recall that Portable went online to call him out for charging him $50,000.
Reacting to this, a troll had taken to Twitter to say none of TG Omori's work warrants that amount of money, insinuating that he is overpriced.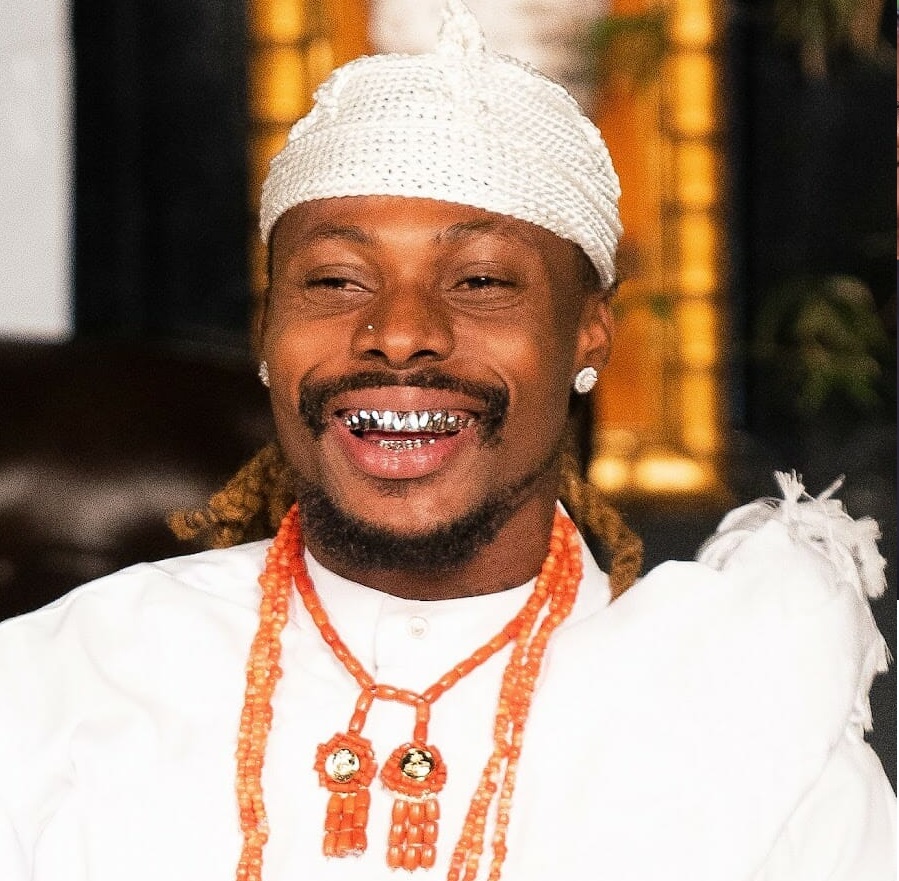 "TG omori doesn't have one video that warrants his price to be $50k", the troll tweeted.
The director didn't take the comment lying down as he responded with the shocking amount he charged for Asake's 'Joha' video.
"Joha video is about $165k. Crying?" he responded.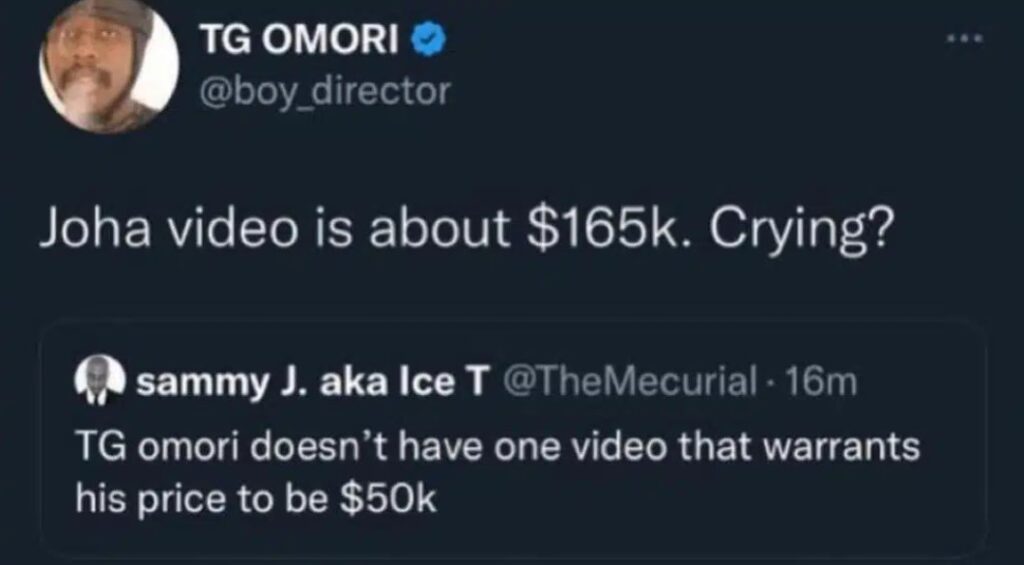 TG Omori had earlier in December 2022 disclosed that Joha is the most expensive video he has ever shot, and the amount in naira would break a calculator.
See his old tweet below,