Controversial Nigerian socialite, Pretty Mike as is his usual wont, displayed a scene when he attended the wedding ceremony of comedian, Funnybone over the weekend, as he arrived at the venue with semi-nude ladies who depicted the story of Jesus carrying the cross and being flogged as he made his way to Golgotha.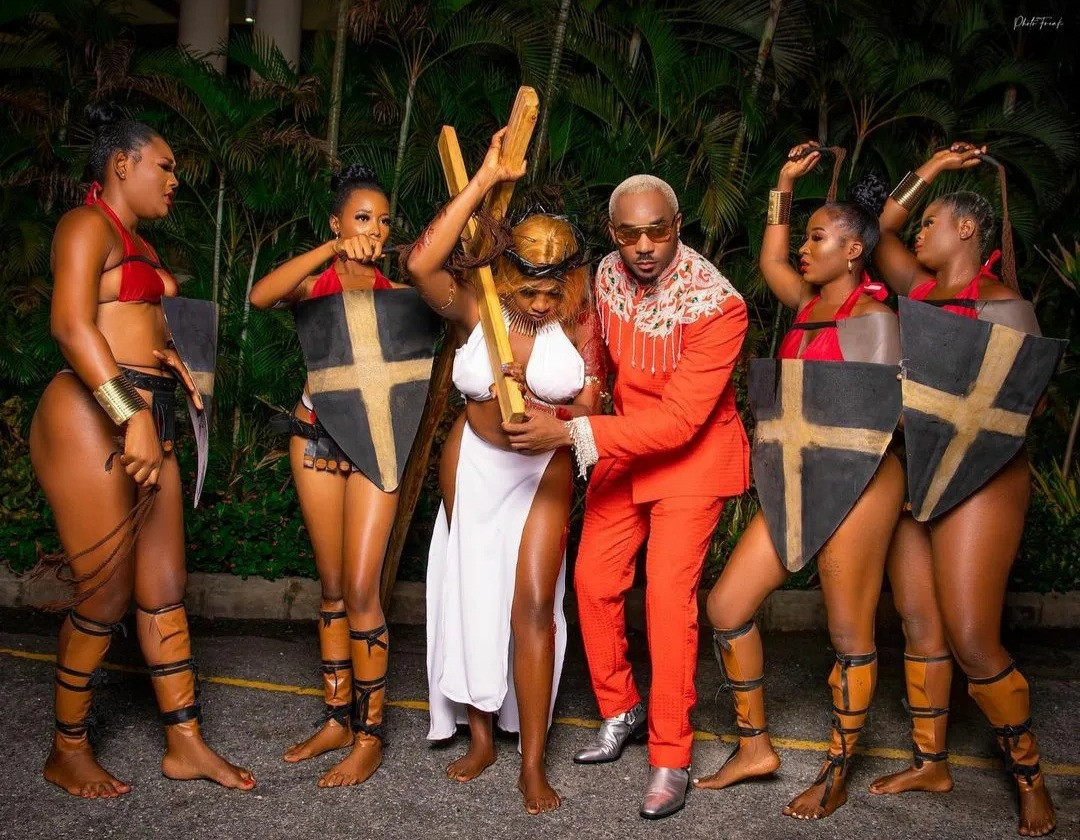 In videos that were shared online, one of the ladies who depicted 'Jesus' is seen putting on a white outfit and wore a thorn on her head as she carried a "cross" while the other ladies "flogged" her.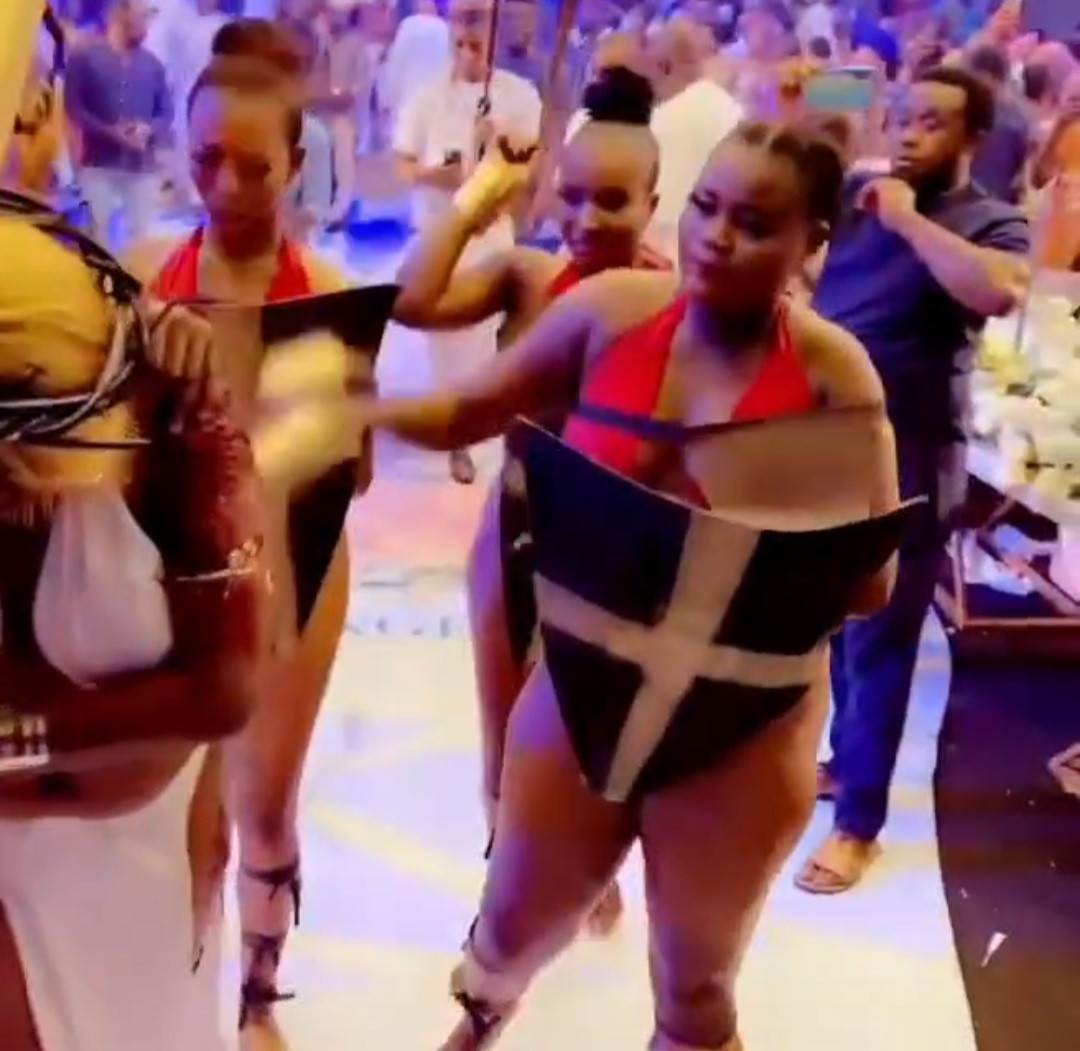 See more photos and a video of him arriving at the venue with the ladies,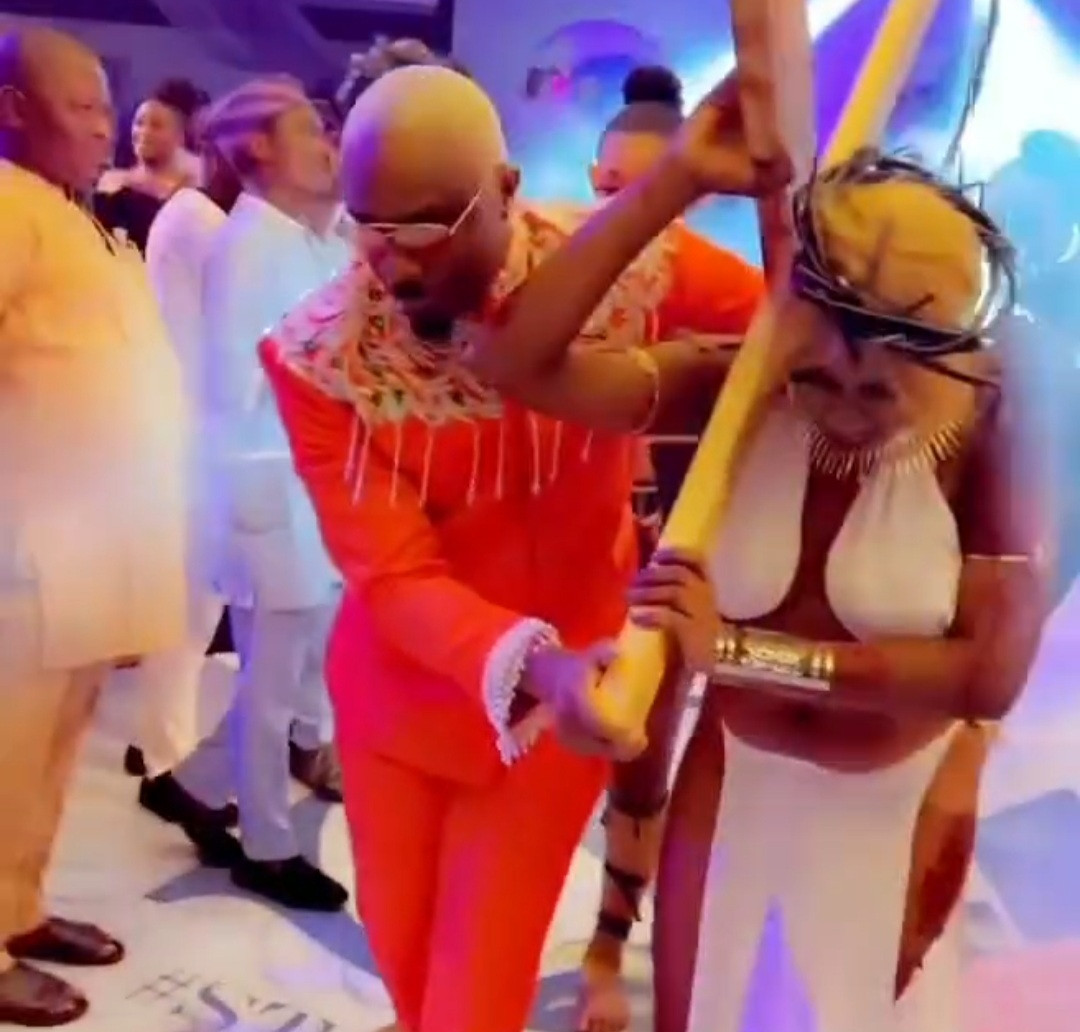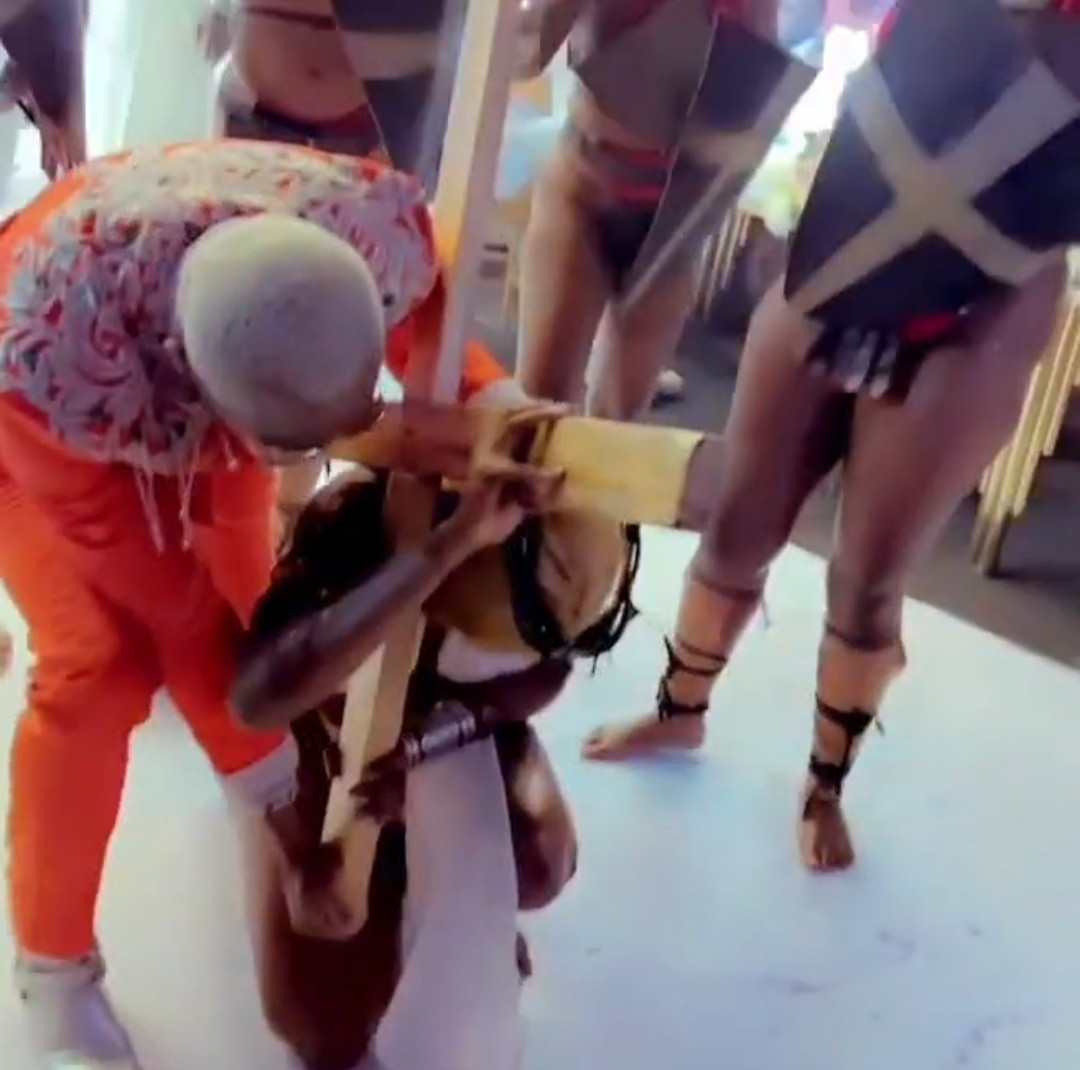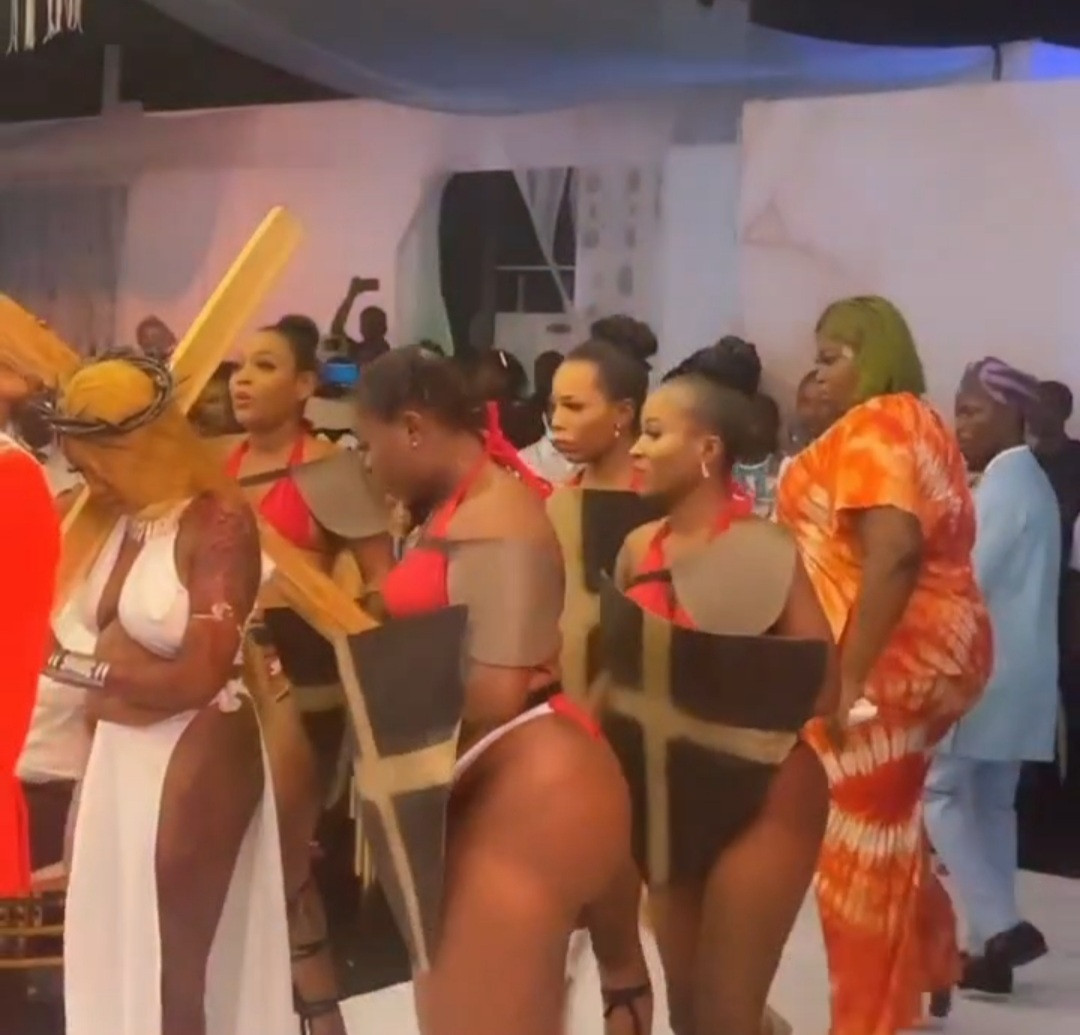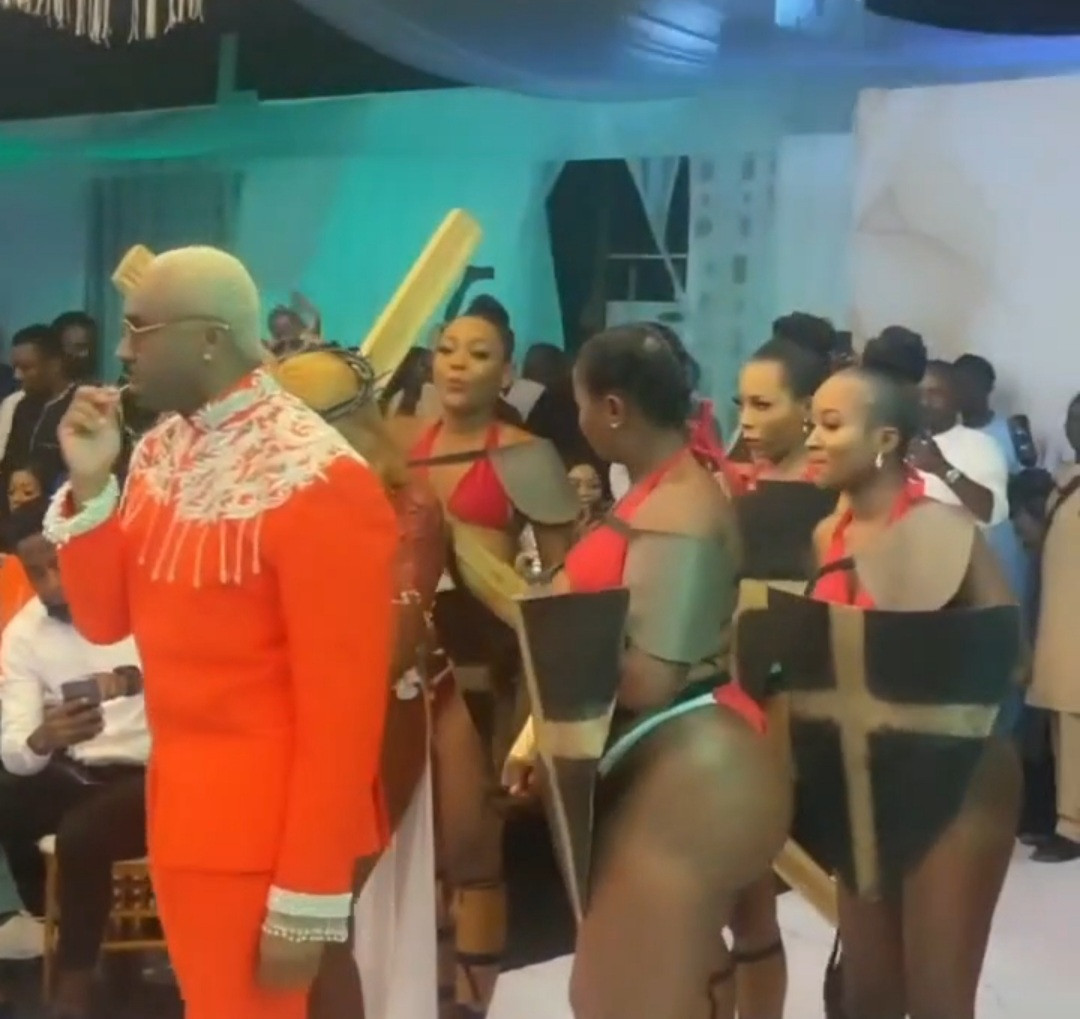 Earlier in the year, Pretty Mike, as is his custom, drew attention to himself at a birthday party that was held in Lagos state — the internet celebrity stormed the party with men dressed in red, carrying another man who was almost naked. The club owner and his entourage also put on a show for guests at the party.
The men in red were in a queue and as Pretty Mike touched them, they fell to the floor.
This is not the first time the socialite has caused a stir with his arrival at an event. Watch video here