Fans and online in-laws have debated over the transformation video of the popular Nollywood actress, Nancy Isime.
View this post on Instagram
In the short clip, a photo of Nancy at a younger age and a recent photo were combined which generated brouhahas.
The show host in the first photo appeared a bit lanky and less endowed compared to her current look.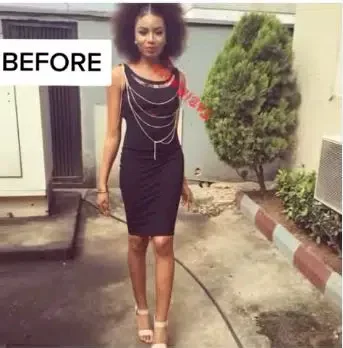 While some affirmed that it is just growth, others are of the opinion that she did body enhancement and what makes it difficult for people to notice is because her doctor is good.
Watch the video below:
View this post on Instagram
See reactions below:
__wyni.k wrote:
"She did body joor"
irene_kutox wrote:
"She did 😍😍😍her doc is good"
ifeyinwaenweugwu wrote:
"It's obvious nau 🥴😏"
the_obeks wrote:
"Na follow come Abeg. Haven't you seen how hard she works out? This doesn't even look like surgery in my eyes."
noliarsclub wrote:
"Adding a little weight is enough na, everything isn't surgery"
nkemakonamu wrote:
"It's very obvious💯, but why ain't they proud of the procedure, abi e dey reduce their self esteem?"
offordike wrote:
"So Person no fit grow Ynash in Peace again ! No be everything be surgery na !"