The Presidential Candidate of Labour Party, Peter Obi, has urged his supporters to remain calm and not stage any protest.
Following the presidential election on Saturday, February 25, there has been reports of malpractices and result manipulation in different states.
Amid the controversy, Peter Obi has appealed to his supporters to remain calm and not revolt against the 'compromised' election result, but instead persistently demand that the electoral body, INEC, does the right thing.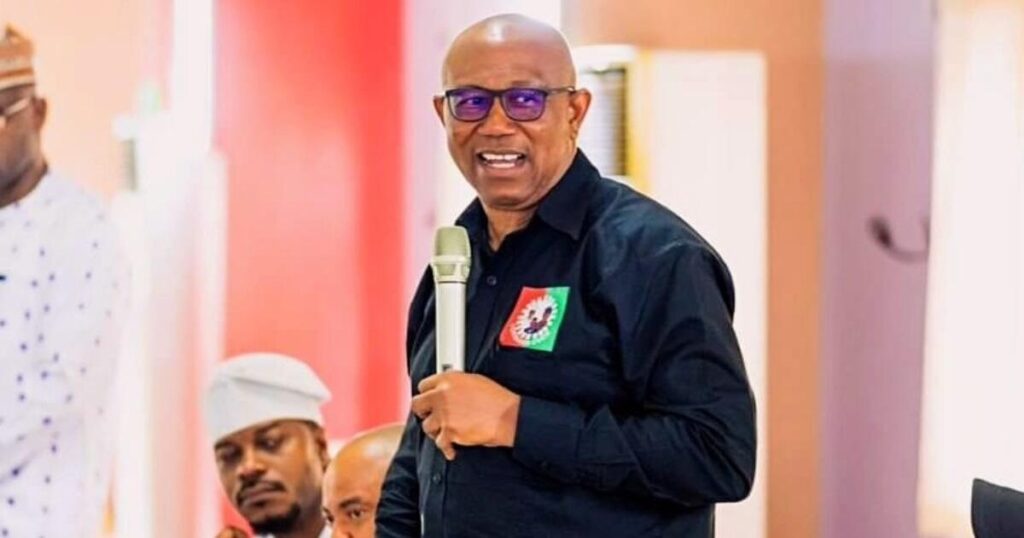 The former governor of Anambra state stated this in a video shared online by a supporter who bumped into him at Asaba airport, Delta state, today February 28.
He added that Nigerians are currently fighting against an established system that has been there for years, so it was never going to be easy.
"All we are asking for is good governance. Let the government care for the poor people," he added.
Meanwhile, Nigerians are patiently waiting for the result of the election being collated in Abuja.
Watch the clip below,
Just this morning, the Labour party has demanded that the "compromised" election be annulled and that the declaration of election results be postponed.
The decision was reached today, February 27, by the Labour Party's Presidential Campaign Committee.
The Director-General of the Labour Party Campaign Council, Dr. Akin Osuntokun, stated at a press conference that none of the promises made by President Buhari and INEC Chairman Yakub Mahmood to Nigerians regarding a free and fair election following the passage of the new Electoral Act have been fulfilled.