Nigerian relationship expert, Blessing Okoro, (a.k.a. Blessing CEO), has been arrested by operatives of the Nigeria Police Force Criminal Investigation Department (FCID), Alagbon, Lagos, on Thursday morning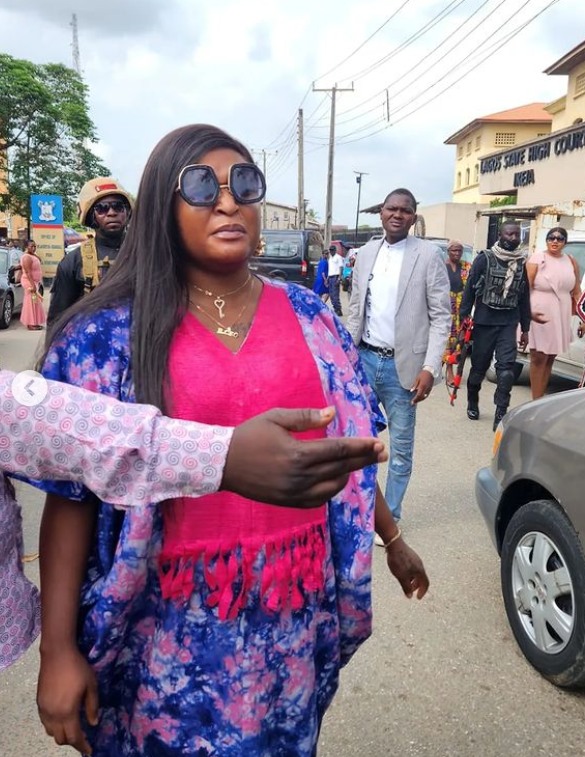 Blessing was led into a car and taken away by police officers. While it's still not clear why she was picked up this morning, there are speculations of it being related to popular car dealer, IVD and his late wife, Bimbo's case.
Blessing had disclosed that she fell in love with IVD after he was accused of physically abusing this wife leading to her death. Blessing has also been accused of making defamatory statements about Bimbo and her family.
Lagos state government has charged IVD to court over the death of his wife.
Watch Video here
2.1K views, 16 likes, 0 loves, 0 comments, 4 shares, Facebook Watch Videos from Plan-B TV: Relationship expert, Blessing Okoro was arrested by operatives of the Nigeria Police Force Criminal…