According to reports, a Nigerian woman who had been coerced into having an abortion by her chauvinistic husband has died.
Twitter user @_Mayowa_Sam claims that the woman's husband coerced her into having an abortion because he doesn't want her to have another female kid.
Before she got pregnant again, the couple had three kids, according to reports. The spouse allegedly gave his wife the order to halt the pregnancy because he was worried about the gender of the unborn kid.
Sadly, complications from the abortion led to her death. According to reports, the husband is currently on the run.
Tweeted she
"This man requested that his wife get an abortion since he is certain that she is carrying another girl. Tuesday, following the abortion, the wife passed away. They only had 3 girls.The ladies' family is unaware of his current whereabouts.
view below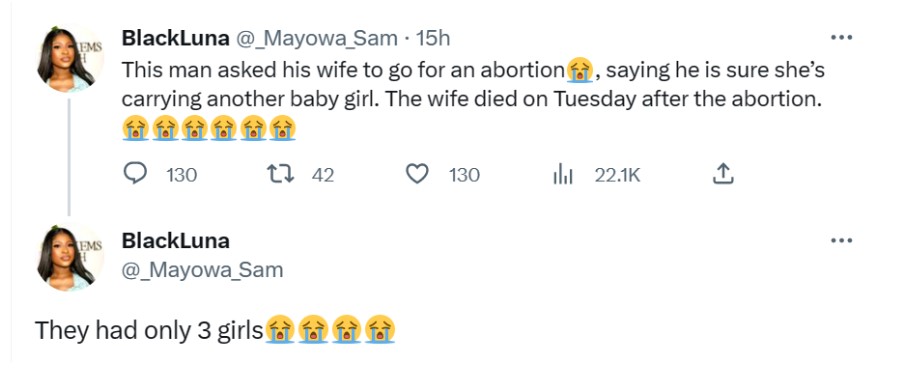 In other stories, a woman from Nigeria is in deep sadness after her spouse passed away unexpectedly just two years after their wedding.
The woman, known on Twitter as @Tolameora, took