Popular Nollywood actor, Ibrahim Suleiman, has revealed it took him a while to realize that his wife, Ihuoma Linda Ejiofor, had feelings for him.
Taking to his Twiiter page on Thursday morning, January 20, recounting his initial encounter with his wife and colleague, Linda, the father of one said he friend-zoned himself because he thought she was out of his league.
In his words,
"It took me monthsssss to realise that Ihuoma had feelings for me, because I was so sure she was out of my league. I even self-zoned myself as her homie."
When a fan noted that she found his gesture cute, Ibrahim noted that his wife didn't find it cute and wanted to 'drop kick' him when he finally mustered the courage to tell her about his feelings.
"She didn't think it was cute sha. She wanted to drop kick me the day my eyes finally opened. Like, 'NIGGA I BEEN SIGNALLING YOU FOR MONTHS!!!… Update: we have an 18 month old baby boy together now." He tweeted.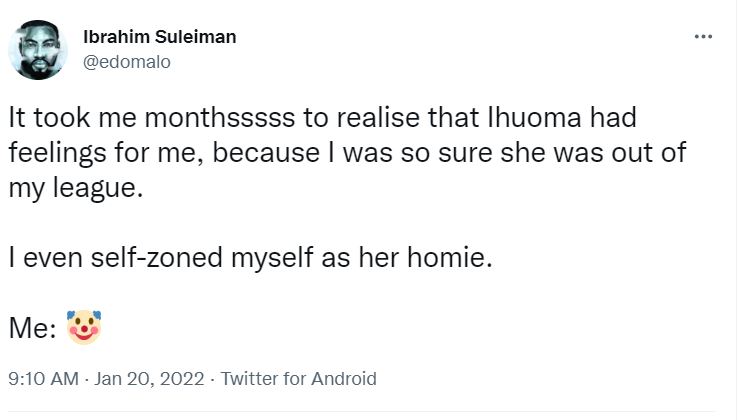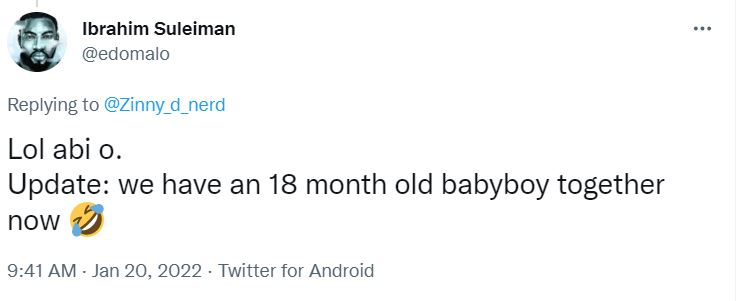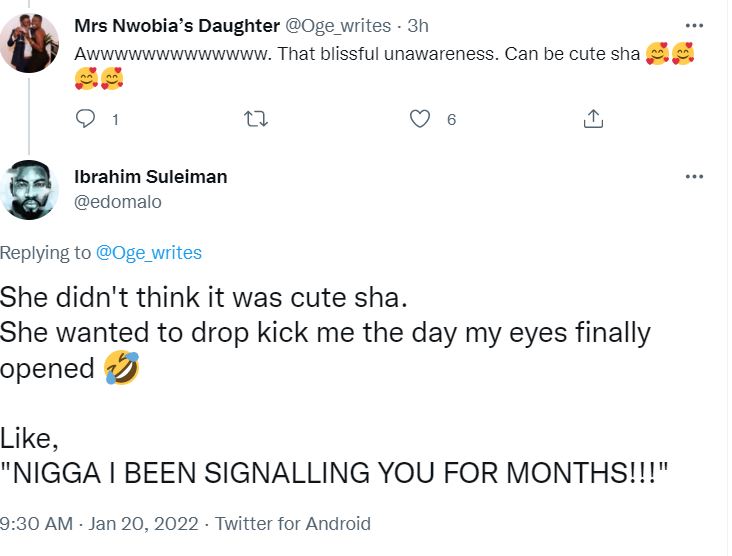 The couple got married in a star-studded wedding ceremony on November 8, 2018 and their union blessed with an adorable son.