Big Brother Naija star, Mercy Eke , has revealed that she wants an Onlyfan account but is afraid of being judged.
The curvaceous reality TV star made this revelation while answering a fan's question during a question and answer session on Twitter.
Mercy Eke told her fans on Wednesday night that they could ask her anything on the platform, and she would choose random topics to answer.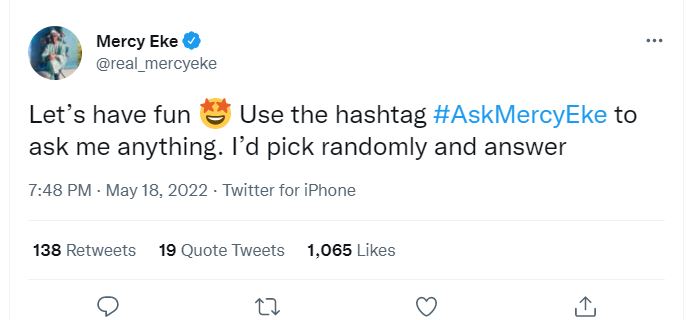 A tweep then asked asked her to reveal one thing she really desires to do but is afraid of what the internet will say and how they will react.
"What is that thing u have always wanted to do but u are afraid of wat the Internet will say or how they will react," the fans asked.
Mercy stated flatly that she wishes to have an Onlyfan account, a platform where people earn money from sharing explicit content.
"Having an Onlyfans account," she wrote.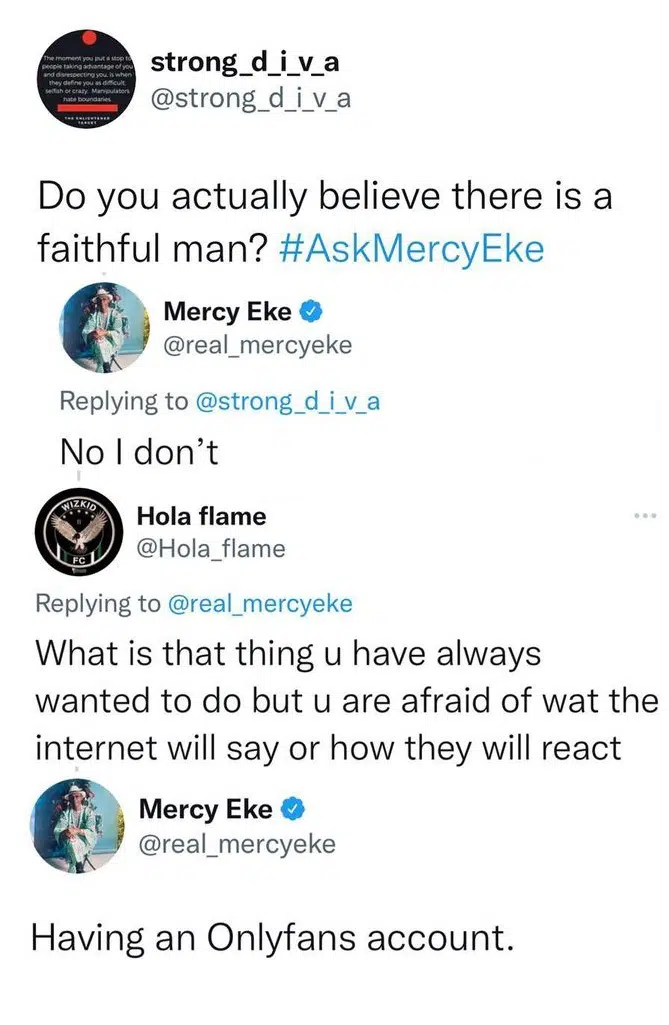 In other news, Mercy has stated that she is the hardest person to catch.
The reality show star made the comment in reaction to being linked to so many men. According to her, it's not easy to "chill with her or get her attention".
Mercy Eke also said that she can't be hidden in a relationship because she is a "golden fish".