A beautiful bride has melted hearts online after a video of her kneeling to say her wedding vows to her husband went viral.
In the heartwarming video, the bride went down on her knees, not minding her flowing white dress in the presence of guests and officiating priest to reaffirm her vow.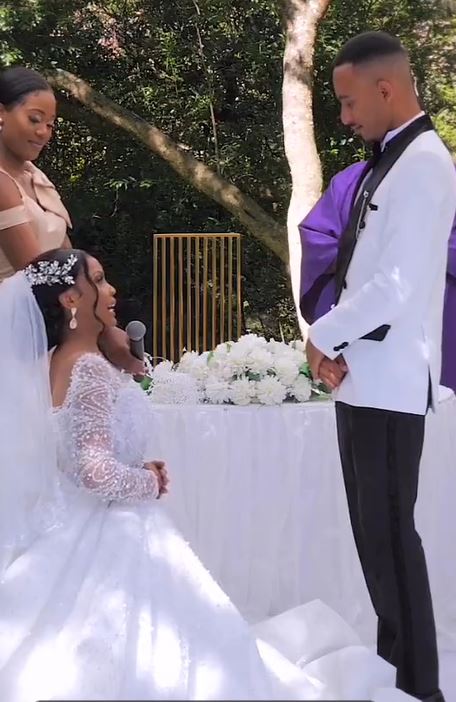 She declared herself a "proverbs 31 woman" and pledged to be submissive and honor her husband in their marriage.
She promised to treat their union as the work of God because, for them, marriage entails more than simply romantic love.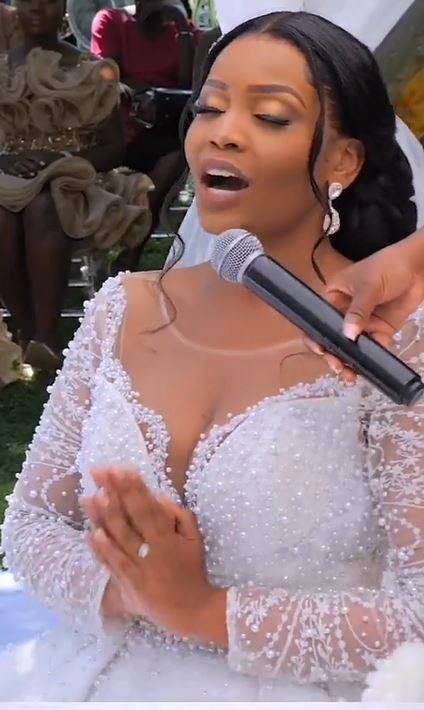 "I will become that woman that builds the home as I follow you as you follow Christ. That is the only thing that we will do in our household. And I promise and I vow that in heaven, they hear and on earth, I declare and decree, I shall be a submissive wife unto you.

"As we continue to do this work of God, because to us, you know, this is beyond just love. This is about God, this is about the kingdom, this is about our duty reflecting to the world what true marriage is, what God really intends for marriage to be." She said.
Watch video below,