Hilarious moment a Nigerian mother has been captured scolding her dog for being too stubborn, and the video has since gone viral and stirred hilarious reactions on social media.
In the trending clip, the woman is seen reprimanding the dog for disobeying her orders not to go to a place she has warned it severally not to go to.
While expressing her anger with the dog for being obstinate, the dog stood still and listened with rapt attention to her words like it understood what she was saying.
After scolding the dog to her heart's content, the mother asked it if it would take to correction or keep disobeying her orders.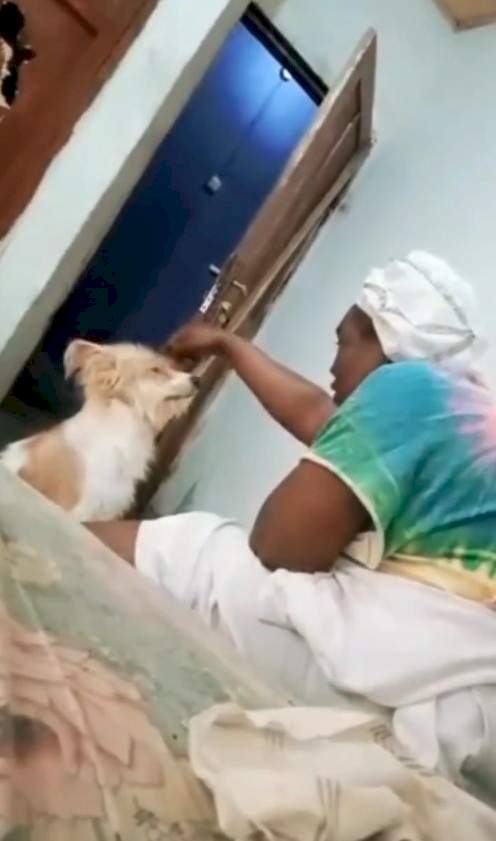 She asked repeatedly as if she was expecting the dog to suddenly open its mouth and talk like a human being.
See how some netizens reacted to the video as you scroll,
@onlymyboyfriend wrote, "make the dog just talk YES MA make everywhere scatter"
@_cumidee wrote, "I waited for the part the dog would say 'I am sorry'"
@echokeblog wrote, "The fact that the dog is even listeningdem no born you well make you no listen African parent can restore the sense of anything with that one slapeven dogs"
@sterlinglams wrote, "Look at the way the dog is looking at her… She wants him to answershe has forgotten it's a dog…if it answers 'i have heard you Granma' nko ? Granma will run scatter every where"
Watch below,