The arrest of Precious Ojo, also known as Obago, by the Benin Zonal Command of the Economic and Financial Crimes Commission (EFCC) has shed light on the nefarious activities of internet fraudsters, commonly referred to as "Yahoo boys," in Nigeria.
Ojo was apprehended at his luxury hotel in Oghara, Delta State, on allegations of defrauding a US citizen of $268,000 by impersonating a US Treasury employee.
The arrest of Ojo was the result of a petition filed against him by the victim, who claimed that the suspect had used the name of Raymond Bush to deceive her into sending money.
The petitioner's complaint ultimately led to Ojo's arrest and subsequent confession to financing the construction of his luxury hotel with the proceeds from his criminal activities.
The seizure of a Mercedes-Benz car with a personalized number plate and multiple mobile phones further highlights the lavish lifestyle that many internet fraudsters enjoy.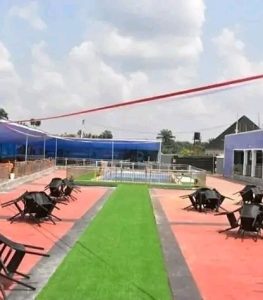 The arrest of Ojo is not an isolated incident, as the EFCC has been actively pursuing individuals involved in cybercrime in Nigeria.
Internet fraud, or "Yahoo Yahoo," has become a significant problem in Nigeria, with many young people turning to this illegal activity as a means of making a living.
The proliferation of internet access and the increasing use of social media have made it easier for fraudsters to target unsuspecting victims worldwide.
The EFCC has been making efforts to combat cybercrime in Nigeria through a combination of enforcement and education.
The Commission has conducted several raids on cybercrime dens and arrested numerous suspects.
Additionally, the EFCC has launched a "Say No to Cybercrime" campaign aimed at educating young people about the dangers and consequences of engaging in illegal activities online.
The arrest of Precious Ojo is a reminder that cybercrime is not a victimless crime and that perpetrators will be held accountable for their actions.
The EFCC's efforts to combat cybercrime in Nigeria are commendable, and it is hoped that continued enforcement and education efforts will help to deter young people from engaging in this illegal activity.