Drama ensued as woman living abroad was so heartbroken after she caught her husband at his side chick's apartment.
In the video making the rounds
online
, the married woman caused a scene and confronted her husband who quickly defended himself.
Speaking on the marriage, he claimed that he and his wife were no longer together and he had the right to be with whomsoever his heart pleases.
His angry wife turned to the side chick and accused her of destroying her home and causing chaos in her once peaceful household.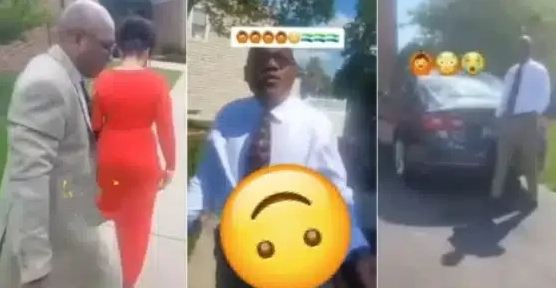 The side chick never uttered a word but held her boo's hand and walked with him along the road.
Watch the video below: