The response of Nollywood star Charles Okocha to seeing his daughter sipping garri has had netizens in stitches.
The proud father, who never misses a chance to show off his daughter, recently posted a video of her drinking garri, a typical West African dish made from cassava flakes.
Okocha, who was filming the video, expressed disappointment after seeing his daughter sipping garri.




He bemoaned bitterly that his daughter's food preferences reflect poorly on him as a brand, as he believes she should be eating costly food instead.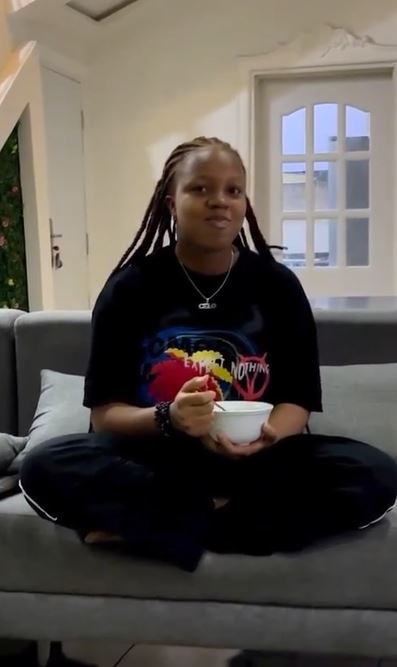 He wondered how big stars like Jay-Z would react if a video of his daughter drinking garri went viral.
Throughout the video, Okocha's daughter sat on the couch, eating garri and peanuts while ignoring her father's antics.
Watch video below
In other news, popular media personality and actor, Uti Nwachukwu, has accused Ghanaian TikToker, Wesley Kess, of stealing his birthday photoshoot concept.