A Nigerian Catholic priest serving in Gambia, Rev Fr Kelvin Ugwu has described the presidential flagbearer of the Peoples Democratic Party, PDP, Atiku Abubakar as a greedy man who can contest a position with God.
In a post on his verified Facebook page on Thursday, the clergyman, who is a staunch supporter of the Labour Party presidential candidate, Peter Obi, cited greed as one of the reasons he cannot support Atiku.
Lamenting how the former vice president continued to run for the nation's top job despite failing several times, Fr Kelvin recounted how Atiku has moved from one political party to the other.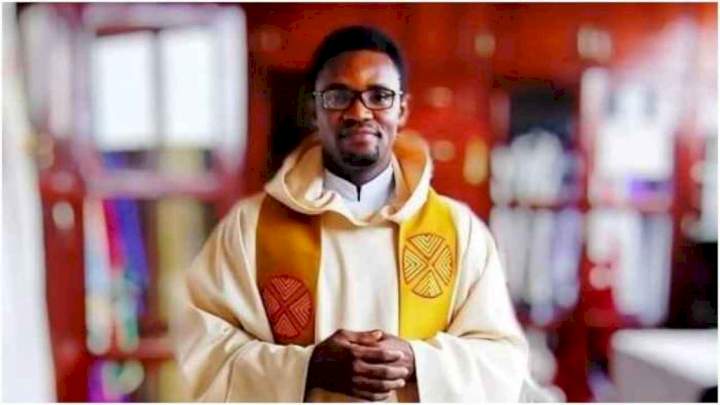 "Even to become governor of his State in Adamawa, Atiku contested four good times before he finally won in 1999.

"Then surprisingly, Obasanjo picked him as vice president, one would have thought he will stay in his State and do all he has been voted for, after all, he has been campaigning for many years to be governor… but as greedy as he is always, he ditched the governorship position, he did not even wait to be inaugurated, he ran to Aso Rock to become vice president.

"Even as vice president, he could not do his work, because he wanted the position of his boss, the president.

"Atiku's biggest problem is greed. If Atiku is allowed to context against God, he will",he added.