Tuesday, May 9, a New York jury held former US President Donald Trump responsible for sexually assaulting and defaming American former magazine writer E Jean Carroll in the 1990s.
Carroll accused the former US president of sexually assaulting her in a department shop in New York City in the middle of the 1990s, and he later discredited her by calling the memoir she wrote in 2019 about the incident a "con job."
However, the nine-member panel that gave Ms. Carroll a $5 million award in compensation and punitive damages ruled that the former president did not rape her.
The jury awarded Carroll $2 million after finding that she had adequately established her claim of sexual abuse. The jury of three women and six men also concluded that Carroll should receive about $3 million in damages from Trump for slander.
The 76-year-old's effort to win the White House back in 2024 has been severely damaged by the ruling.
As the verdict was announced on Tuesday, the author and her attorneys held hands. She exited the courthouse grinning and donning sunglasses before getting into a car and driving away without addressing the media.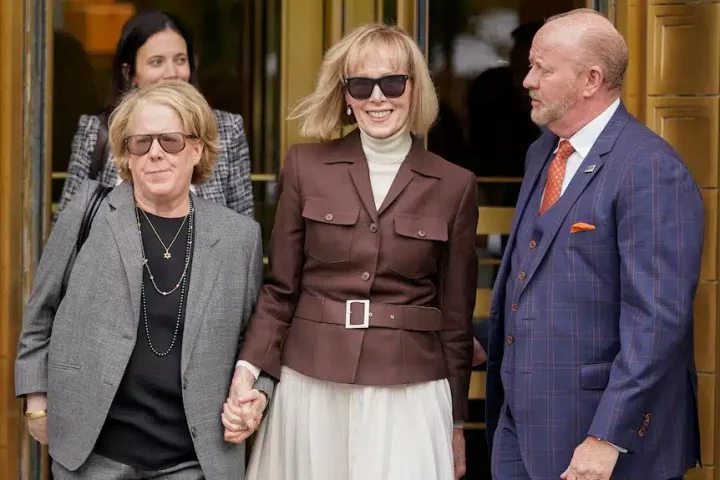 Trump, who did not attend the New York trial has lashed out at the judgement, describing it as "a disgrace" and "a continuation of the greatest witch hunt of all time".
The frontrunner for the Republican nomination in next year's presidential election wrote;
"I have absolutely no idea who this woman is. This verdict is a disgrace – a continuation of the greatest witch hunt of all time!"
Mr. Trump's lawyer, Joe Tacopina, told reporters the jury's decision to rule in Carroll's favour on the rape claim was "perplexing" and "strange".