Speaker Femi Gbajabiamila of the House of Representatives is facing allegations of fraudulent behavior, as members of the House accuse him of unfair distribution of a $15 million fund provided by the executive arm of the government.
The lawmakers claim that Gbajabiamila made a secret deal with the executive to pass a N22.7 trillion borrowing request from the Central Bank of Nigeria (CBN) and, in return, received the $15 million to be shared among the House members.
In response to the brewing crisis, Gbajabiamila postponed the resumption of plenary, which was initially scheduled for Tuesday, in order to pacify the aggrieved members and buy more time.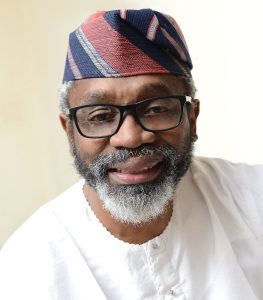 He justified the adjournment by claiming that the earlier date was announced in error.
The House had previously authorized the president to borrow N1 trillion from the CBN to fund the 2022 supplementary budget.
However, the lawmakers dropped the request for N22,719,703,774,306.90 from the CBN after negotiations with concerned committees and stakeholders.
Gbajabiamila allegedly secured the commitment of the House to pass the revised request on Thursday, May 4.
According to reports, Gbajabiamila negotiated the $15 million but kept it hidden from his colleagues until recently when lawmakers discovered the funds and directly accused him.
It is alleged that Gbajabiamila disbursed $3.6 million, providing $10,000 to each lawmaker, as their share of the fund. A rough estimate suggests that the speaker might have retained over $11 million for himself.
The member making the accusations criticized Gbajabiamila's actions, highlighting that he did not allow the plenary to reconvene as planned, likely to avoid the deputy speaker presiding over a session amid the ongoing crisis.
The member further criticized Gbajabiamila for taking more money than the entire 360 members and referring to himself as a leader, labeling him as excessively greedy.