Reality TV star and entrepreneur, Leo Dasilva, has opined that women are not ready for marriage until they are 35 and above.
The former Big Brother Naija housemate triggered reactions from social media users, especially women, with this assertion. According to him, although the majority of under-35 women think they are ready for marriage, that's not the case.
He noted that a woman is only ready for marriage at age 35, while a man is ready at age 47.
"Women are only ready for marriage from age 35. Men from age 47. Being ready is not enough. Marriage has to also be ready for you". He tweeted.
Replying to a lady who stated that she has been ready for marriage since she turned 20, Leo added, "It's not when you think you're ready, it's about when you're actually ready."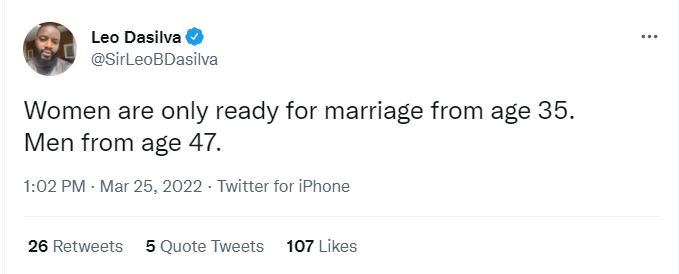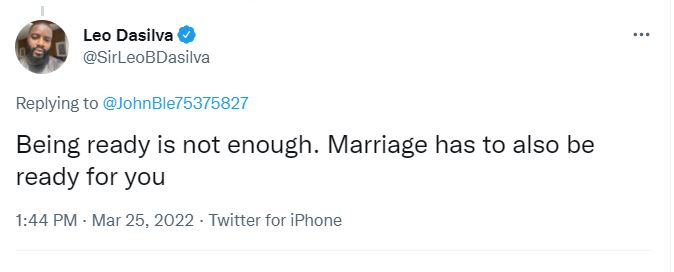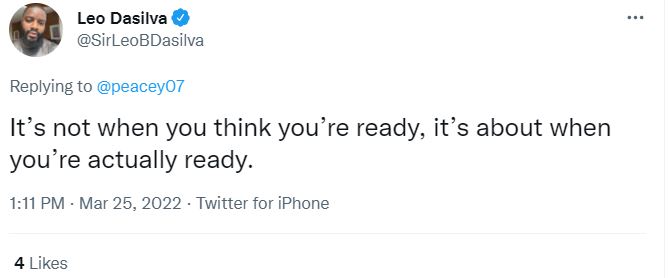 In other news, Leo Dasilva has revealed what he thinks the reaction should be if one's partner moves on to marry someone else.
According to Leo, people should be happy for their partners if they are getting married.
His tweet reads ; "If your partner is getting married, in my opinion you should be happy for them."