Tobi Amusan showed she's in good shape in her qualifying heat race at the World Championships in Budapest.
In her first race back from being cleared of her provisional suspension, World Record (WR) holder Tobi Amusan ran a smooth controlled race to win her qualifying heat and advance to the women's 100m Hurdles semifinal at the World Championships in Budapest.
Amusan competing in heat 5, had a good start and was effortless over the barriers, cruising to the finish line in 12.48s.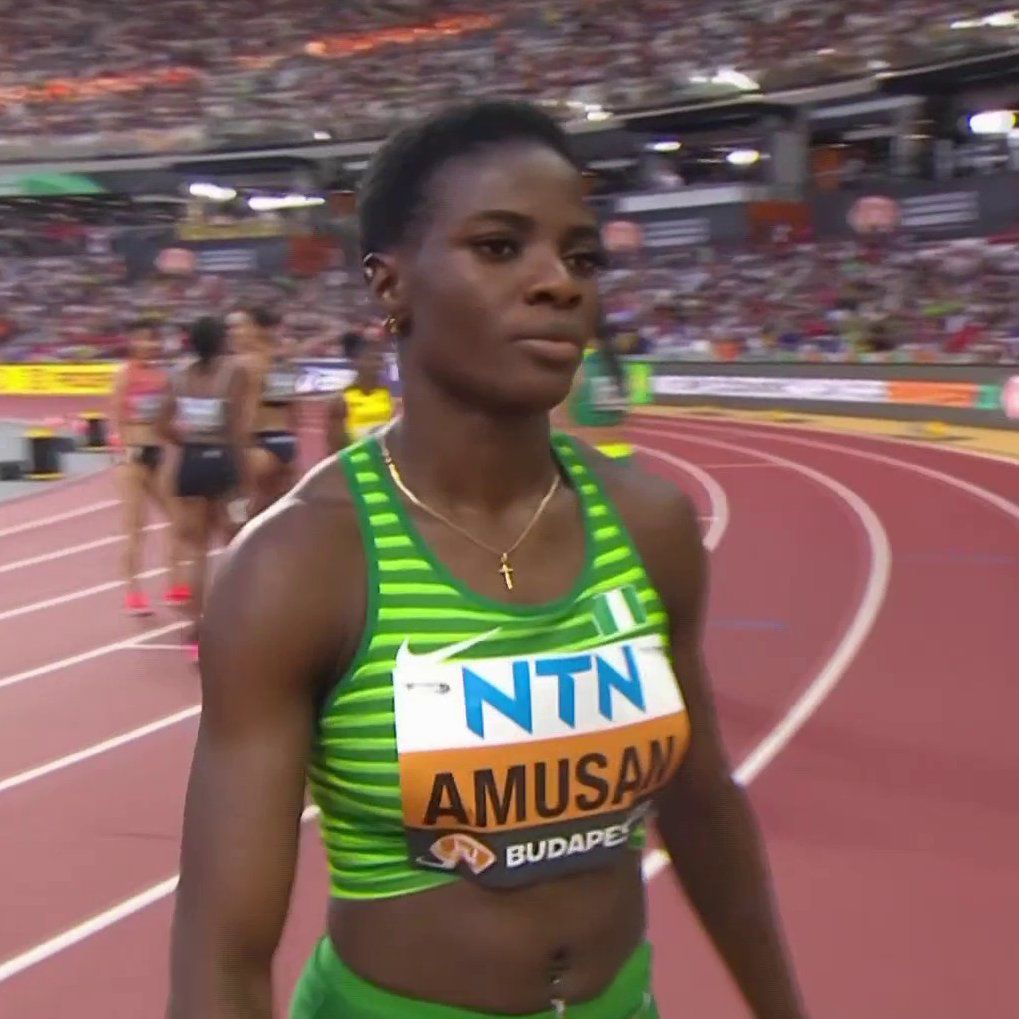 She overcame the challenge posed by Jamaica's Megan Tapper, who was second in 12.51s, while Australia's Michelle Jenneke was third in 12.71s.
The defending world champion will be heading to the semifinals wary of her rivals with outstanding times in their heat races.
Former World Record (WR) holder Keni Harrison led the chart with a jaw-dropping world-leading time of 12.24s, ahead of Devynne Charlton with a Bahamian Record of 12.44s and former world champion Danielle Williams in 12.51s.
US champion also effortlessly won her heat in 12.55s, overcoming Poland's Pia Skrzysowska in 12.65s.
And finally, Olympic champion Jasmine Camacho-Quinn cruised to the finish line in 12.50s.
Amusan will be gunning to record a faster time in the semis and book a spot in the final, where she'll have her target on successfully defending her world title and becoming Nigeria's first double-world champion.