The Premier League on Thursday morning announced the opening-day fixtures for the 2023/2024 season.
This new season will run from Saturday August 12, 2023 to Sunday May 19, 2024. Champions Manchester City begin the campaign away at Burnley.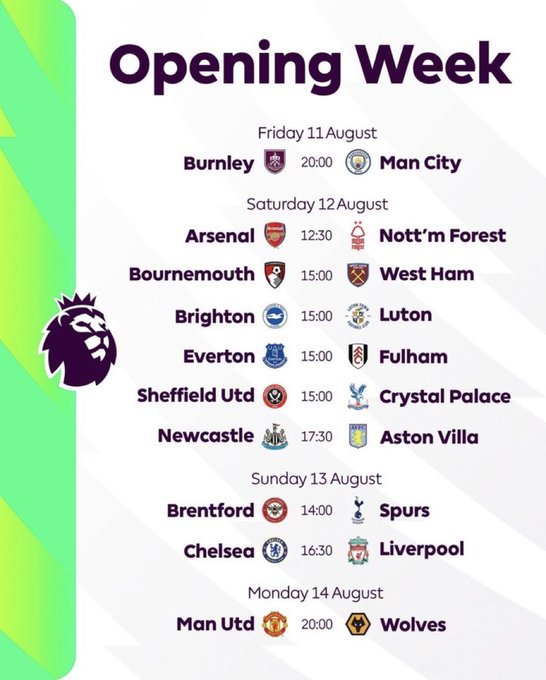 Arsenal welcome Nottingham Forest. Chelsea take on Liverpool at Stamford Bridge, while Manchester United are at home to Wolves.
2023/2024 opening day fixtures:
Burnley vs Man City
Bournemouth vs West Ham
Arsenal vs Notts Forest
Brighton vs Luton
Everton vs Fulham
Newcastle vs Aston Villa
Sheff Utd vs Crystal Palace
Brentford vs Tottenham
Chelsea vs Liverpool
Man Utd vs Wolves