Popular Nollywood actor, Yul Edochie, has opined that only a polygamist can tell which of his wives owns his heart.
Yul Edochie, who is married to two women, May and Judy, made this assertion on microblogging platform Twitter, while reacting to a tweet about who a polygamous man would cherish the most among his wives, given their individual qualities.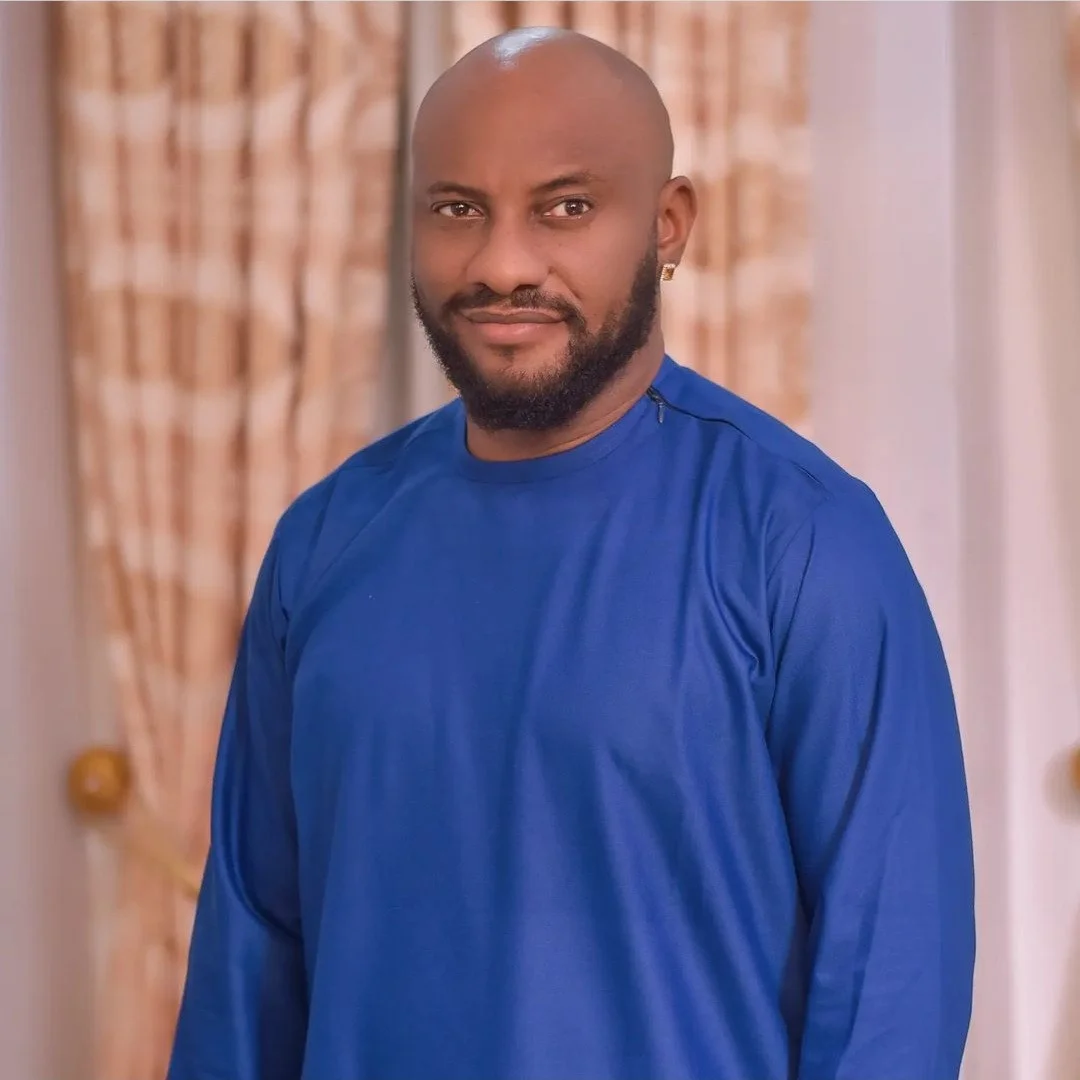 "Who owns a man's heart between a woman who is good in bed and another who can cook?" The tweet read.
Reacting, Yul noted that there's more to owning a man's heart than a woman's attributes.
According to him, only a man can really tell who his heart belongs to.
His words,
"Ask the man. Only him can answer the question. Owning a man's heart doesn't come from cooking or being good in bed. There's more to it."
See his post below,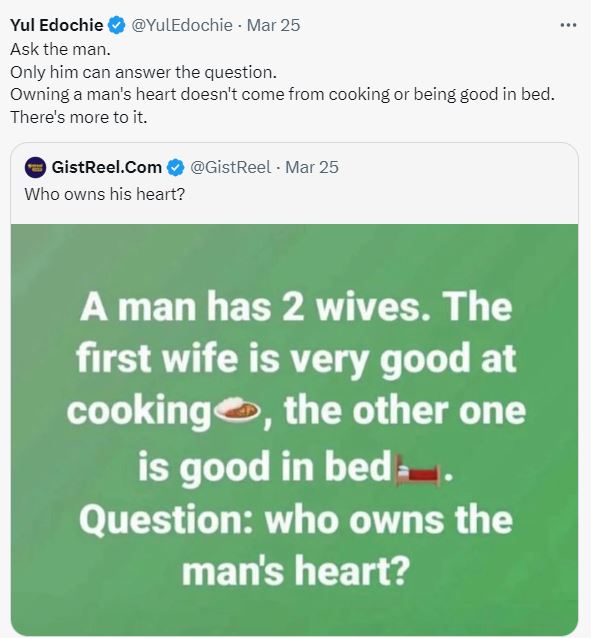 His post spurred reactions from social media users who went personal and asked him to reveal his favourite of his wives since he's a proud polygamist.
A Twitter user @gstan86 wrote, "You get two wives na Abeg answer this question".
@Nicholasmillic1, "Yul Na you go answer us because Na two wife you get why did you pick a second wife?"
Another Twitter user @official_onyee added, "What if you're the man sir and I ask what will be your response sir
@YulEdochie".
Meanwhile, Yul's first wife, May has stated severally that she will not be numbered as a wife or forced to accept polygamy because it does not align with her faith and family values.