Nigerian socialite, Cubana Chief Priest, has set tongues wagging online after he showed off his mansion and fleet of cars.
This comes after he was accused of fathering a child by a Kenyan woman. Recall that the celebrity bar man made headlines over the weekend for allegedly impregnating the Kenyan lady who visited Nigeria sometime last year and neglecting her.
A photo of the child was shared online and some netizens claimed that he bares an uncanny resemblance with Cubana Chief Priest.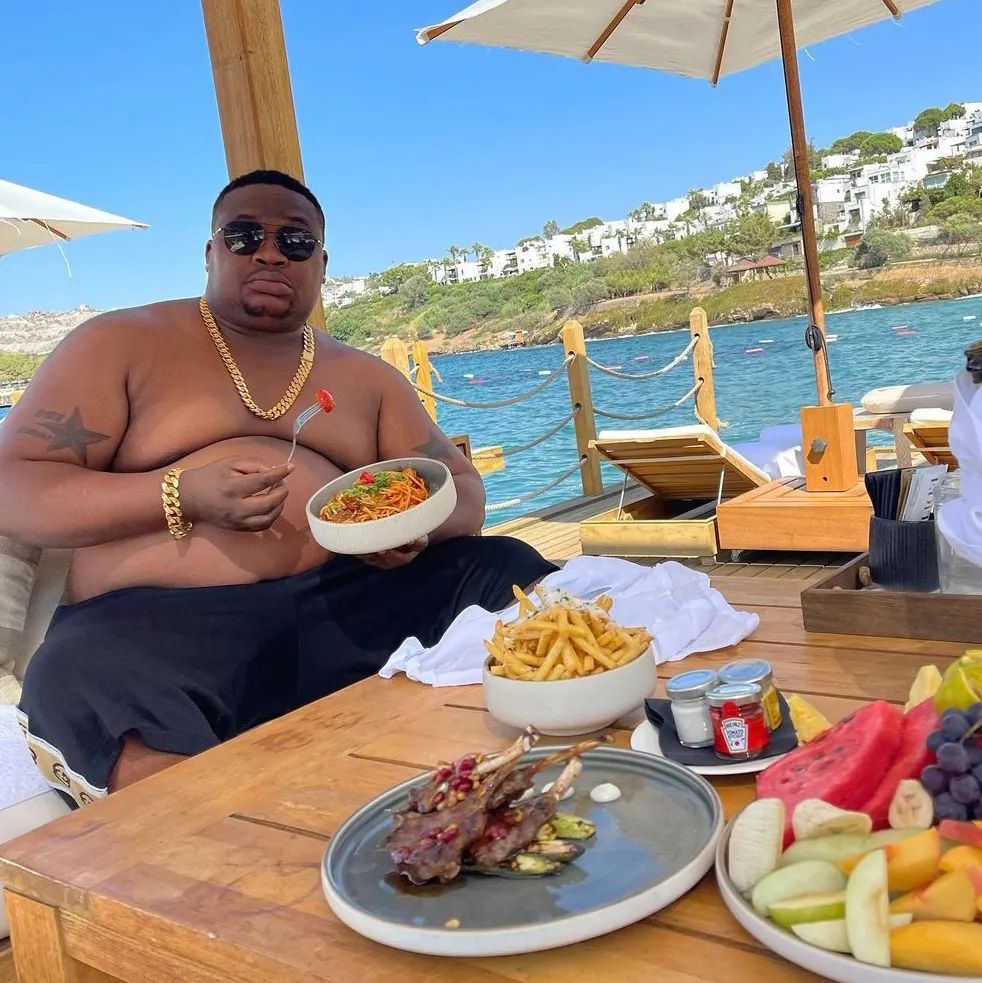 However, the businessman has vehemently denied the allegation, and even ordered the woman to conduct a DNA test to reveal if the child is truly his.
He also vowed to pay the cost of the DNA test in double fold if he is the biological father of the child.
Amid the hullabaloo caused by the babymama drama, Chief Priest took to his Instagram page to share a video of his luxurious mansion and four expensive cars.

"White House & Black Cars Only. Happy New Week, Go Out & Prosper," he captioned it.
This has sparked mixed reactions online, as some netizens opine that the Kenyan woman targeted him because of his wealth.
@oliverharyor wrote, "Na wetin that Kenya gal see be this"
@m.m.a_j wrote, "Na all these things the Desperado see n start getting herself ready to reap where she did not sow….e no go work for her! Ndi uchu"
@anthonyomachi wrote, "I don't blame him, but will blame the lady if he was poor am sure she won't have followed him , Ohk fine you guys had it and you knew your circle but you chose have unprotected s.x because his a rich dude, you would use posto pill 💊 to flush but you decided to keep it you want to come and break his sweet home abi, you don see rich man, the way some girls can trap men with pregnancy omo"
@lina_bellefille wrote, "all these money and yet your son is languishing in Kenya. No DNA needed, that boy is your exact replica."
Watch the clip below,