A Nigerian man has sparked reactions after videos from his extravagant dog naming ceremony went viral online.
The trending clip, shared on TikTok by @gigabyte910, showcased an owambe-themed party organized for the man's dog named Nike.
Apparently, Nike had recently given birth to about five puppies, which filled the owner with excitement and led him to throw an elaborate naming ceremony for his beloved pet.
In the video, the man set up canopies, arranged chairs, and adorned the venue with colorful satin. He even invited performers to make the event lively.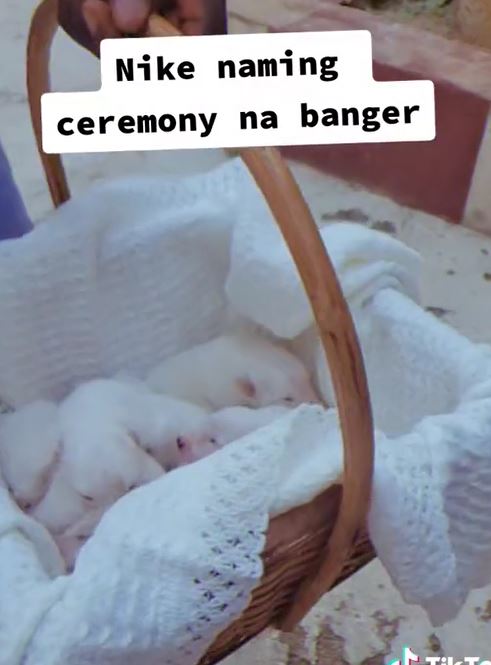 The dog, being the center of attention, was dressed up and brought to the venue along with her puppies.
Many attendees expressed shock at the grandeur of the occasion, prompting them to whip out their phones and film the memorable event.
Watch video below,