Jare, the youngest of the J3 Sisters has been dubbed "The Most Beautiful Girl In The World" because of her doll-like features, including her gorgeous eyes, splendid complexion, and big beautiful hair.
The J3 sisters include Joba who is 13, Jomiloju who is 10, and Jare (the most beautiful girl in the world) who is 7 respectively. Because their names begin with the alphabet J, they have adopted the J3 sisters as their alias.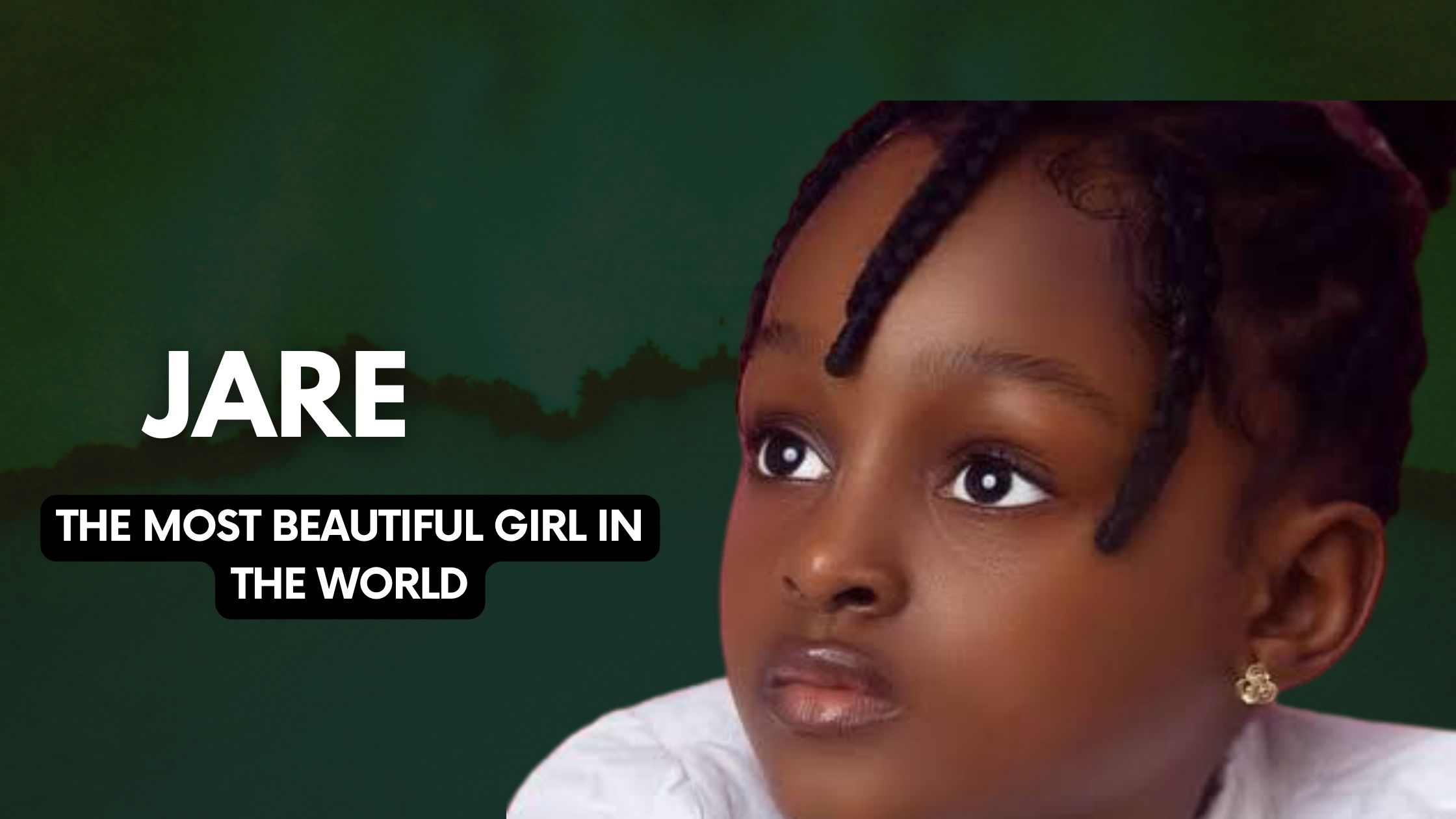 This rising star model who has recently been extolled as the most beautiful girl in the world is the first black and African to earn such a title at her age. She earned this title immediately her photos caught Internet users in awe.
| | |
| --- | --- |
| Full Name: | Oluwajare Ijalana |
| Date of birth: | 1 January 2014 |
| Age: | 7 years old |
| Place of birth: | Lagos |
| Nationality: | Nigerian |
| Religion: | Christianity |
| Career: | Modeling |
| Marriage status: | Single |
Biography
Jare is a young girl from Nigeria who has been praised for being the most beautiful girl in the world because of her angelic looks, absolutely stunning, and doll-like.
She was born to the family of Mrs. Omowumi Ijalana on 1 January 2014 in Lagos, a popular city in Nigeria.
Even when you view Jare (the most beautiful girl in the world) without makeup, it will interest you to know that she is still a charming specimen of a typical black woman.
Career

She shot to fame after wedding photographer Mofe Bamuyiwa, who is based in Lagos, Nigeria, posted some images of her as part of a project in 2018.
Though Jare is not a professional model, she and her two sisters have striking features with strong characters and regularly pose for photos.
Pictures of the photogenic family are posted by their mum to the J3 Sisters Instagram account although there are only a handful of shots on the page so far, it has racked up 19,000 followers and, in the bio, it states the girls are open to "modeling opportunities".
Speaking in response to the attention Jare's images have received, Bamuyiwa said: "All I want is for everyone to see Jare's powerful potential.
"I want the photo to speak to her when she has reached her adulthood."
One Instagram user remarked: "She is a gorgeous little girl!" and another wrote: "She is too beautiful for this world. OMG."
Ever since then Jare has been regarded as the Most Beautiful Girl in the World with her eye color which is simply unique. She has been given numerous accolades and global recognition. This made her attend several notable events which include: the runway at London Fashion Week The child summit and the award event held at the British Council auditorium in Accra on 7 September 2019.