Reactions hit the social media space as the alleged new girlfriend of Jaruma's ex-husband Ross Fahad Isabor, Jasmine London surfaces.
The Aphrodisiac specialist who seemed to have experienced a crack in her marriage prompting the cold relationship between her and her hubby and eventually a quiet split has left tongues wagging as debates as regards her products' potency emerges.
Vlogger, Tosin Silverdam who took to his Instagram page to share a video alleged that Jasmine London is the new girlfriend of Jaruma's estranged husband.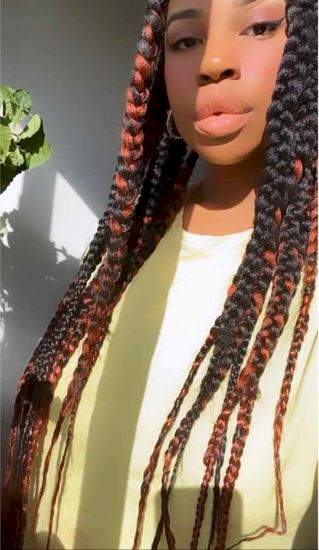 The lady even took to her IG stories to shower eulogy on him and he replied romantically.
See the lady's post below: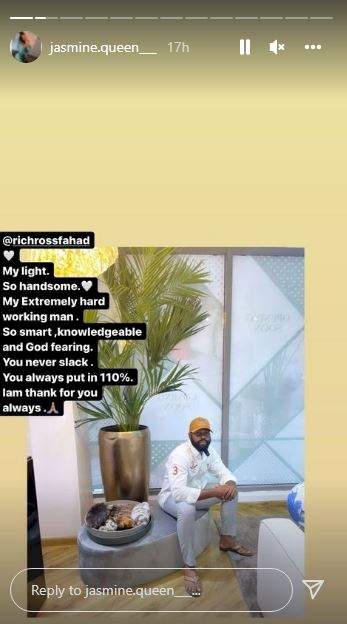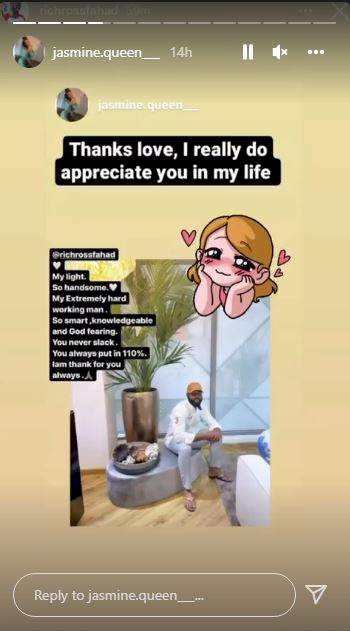 Watch Video below:
See reactions below: