"I will drag you and your white beards" – Nkechi Blessing slams Reno Omokri after he likened her to Tinubu
Nollywood actress, Nkechi Blessing, has lambasted former presidential aide, Reno Omokri after he likened her to presidential hopeful, Tinubu.
The saga began when the political pundit linked Nkechi Blessing and her colleague, Tonto Dikeh, to Tinubu in a long Instagram post.
Omokri, while reacting to a viral video of Tinubu stating Buhari would not have won the presidency in 2015 without him, wrote Instagram, "Tinubu is just behaving like Tonto Dikeh and Nkechi Blessing. Like a woman who was promised marriage and jilted and is now exploding and exposing the jilter".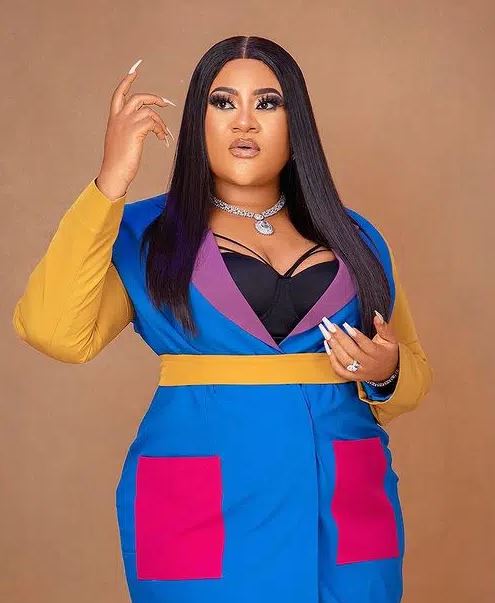 Enraged by Reno's simile, the actress turned to Instagram to drag him to degradation. She slammed him for making a joke about her mental and personal life.
"I used to think you have sense but it's obvious you lack common sense. Why put me in this context in the first place? Welcome to Nigeria, when a relationship ends, automatically it's the man that left the woman…I for like talk more but Instagram guidelines won't allow. Mr Reno leave my name out of your mouth..no let God P#nish you.

"I am sure the woman you married is also tired of that marriage but what will people say won't let her leave. I left what I am not comfortable in and you make it a joke? Only if you no get female child, they will go through worse. As you think my life and sanity is a freaking joke. Nkechi Blessing wrote.