Nigerian supermodel, Faith Morey, has taken a jab at those supporting political candidates for their personal gains ahead of the 2023 general election.
The actress, in a video she shared on her Insta-stories addressing those supporting political candidates for their own selfish interests, said she hopes Nigeria happens to them.
Morey also told people running for political offices for monetary value and their own selfish gains, jeopardizing the future of the country, that Karma is waiting for them.
She urged Nigerians to learn from the EndSARS movement and make informed decisions in the forthcoming elections.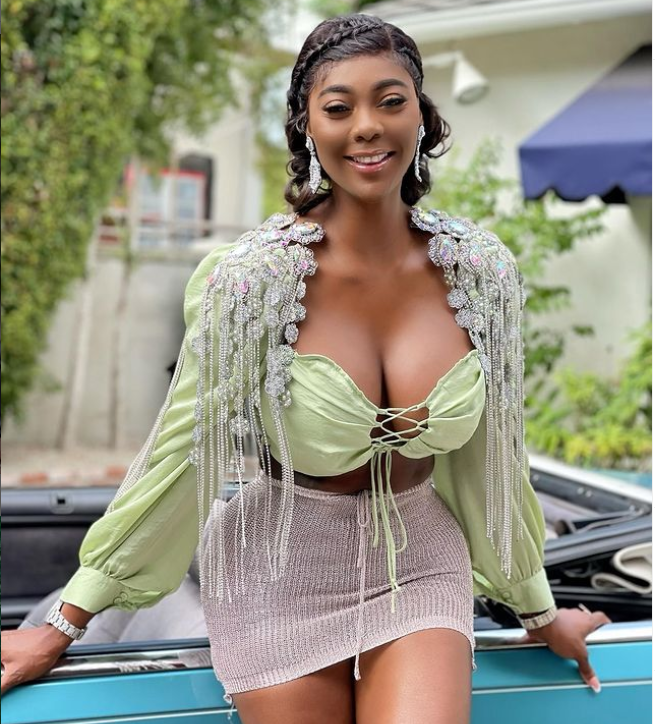 She bemoaned the increasing rate of insecurity and unrest in the country and pleaded with influencers to think of the country's future before supporting anyone.
Morey, who averred that there's nothing good about Nigeria, pointed out that in 2022, most people still live below $100, there's no steady light, good roads, and good hospitals in the country.
Watch her speak below,
Meanwhile, Nigerian singer, Seun Kuti, has shared his thoughts on the kind of people Nigerians regard as good people.
In a social media post, the singer averred that only individuals who give money and do giveaways on a regular basis are considered good in Nigeria, even if they are responsible for the destruction of others.
He explained that this is due to the country's high poverty rate.
According to him, a lot of Nigerians are living in poverty, so they are easily swayed by money.