The music star says he is tired of paying his blackmailer.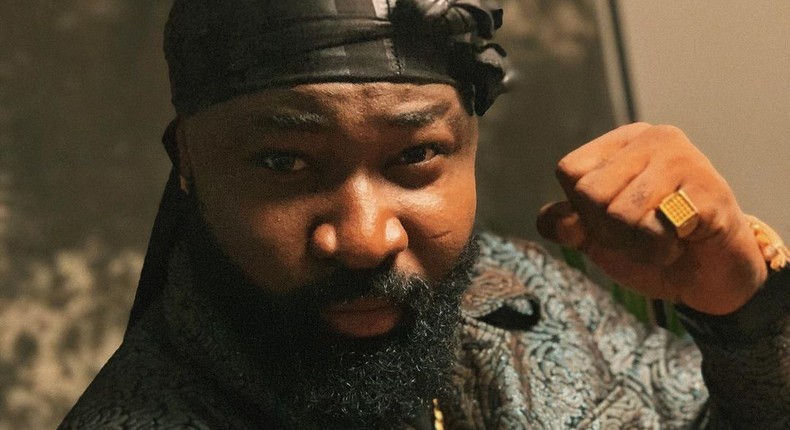 Nigerian music star Harrysong has raised an alarm that a certain 'runs girl' has threatened to release his sex tape.
The singer made this known via his Instagram Stories on Wednesday, March 9, 2022.
"Any runs girl that put up an unpaid sex scandal about me any time soon, don't believe her. I've paid and paid and paid just to calm her down, but she's threatening," he wrote.
"This happened 6 years ago, Abi she been record me da year sef I no even know, but no shaking, at least, I don tell una first."
He joins the list of celebrities who have been embroiled in sex tape blackmails in recent times. In 2021, music star Tiwa Savage revealed that she was being blackmailed with her sex tape.
"Yesterday I was leaving a radio station in my car and my road manager sent me a message and was like 'Yo check your phone' and I'm like okay, then I checked it and I'm like where did you get it from and he like I just got it like 20 minutes ago. It's a tape of me and the person I'm dating right now," she told Power 105.1 FM's Angie.
The sex tape was, however, released.
Nigerian media girl, Harrysong got married to Alexer Gopa in 2021. The couple welcomed their first child together in December that same year.