A bank allegedly restricted its customers from leaving the hall by locking the doors after they complained about absurd SMS charges deducted from their respective accounts.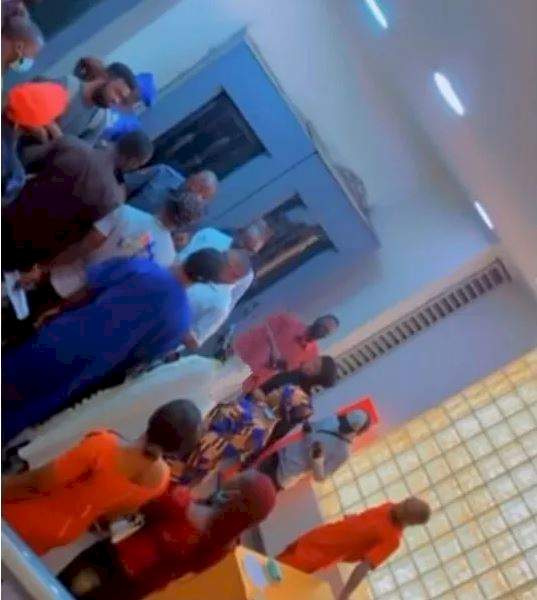 According to the report, the disgruntled customers had complained about how the bank has been charging them for SMS since 2016 which has amounted to a huge sum of money.
However, after the customers lodged their complaints, the bank manager said nothing could be done about it. Amid the unrest, some customers brought out their phones and began recording the scene.
It was further alleged that due to the clips the customers made that captured their unfriendly conversations, the bank locked them in the hall in a bid to save their reputation.
Watch video below: