Finnish Prime Minister Sanna Marin and her husband, Markus Räikkönen, are to divorce after 19 years together, Marin announced on Instagram on Wednesday, May 10.
Marin and Räikkönen, a businessman and former professional footballer, were married in 2020, according to Finland's public broadcaster, YLE.
The announcement comes after Marin lost Finland's parliamentary election in April, with opposition right-wing National Coalition Party (NCP) claiming victory in a tightly fought contest.
She is currently serving as caretaker prime minister until a new coalition government can be formed.
"We have filed for divorce together. We are grateful for 19 years together and our beloved daughter," Marin wrote in an Instagram story.
"We are still best friends, cool to each other and loving parents. We will continue to spend time together as a family and with each other," she added.
Her announcement also comes months after she was criticized for partying with friends leading her to take a drug test following the backlash.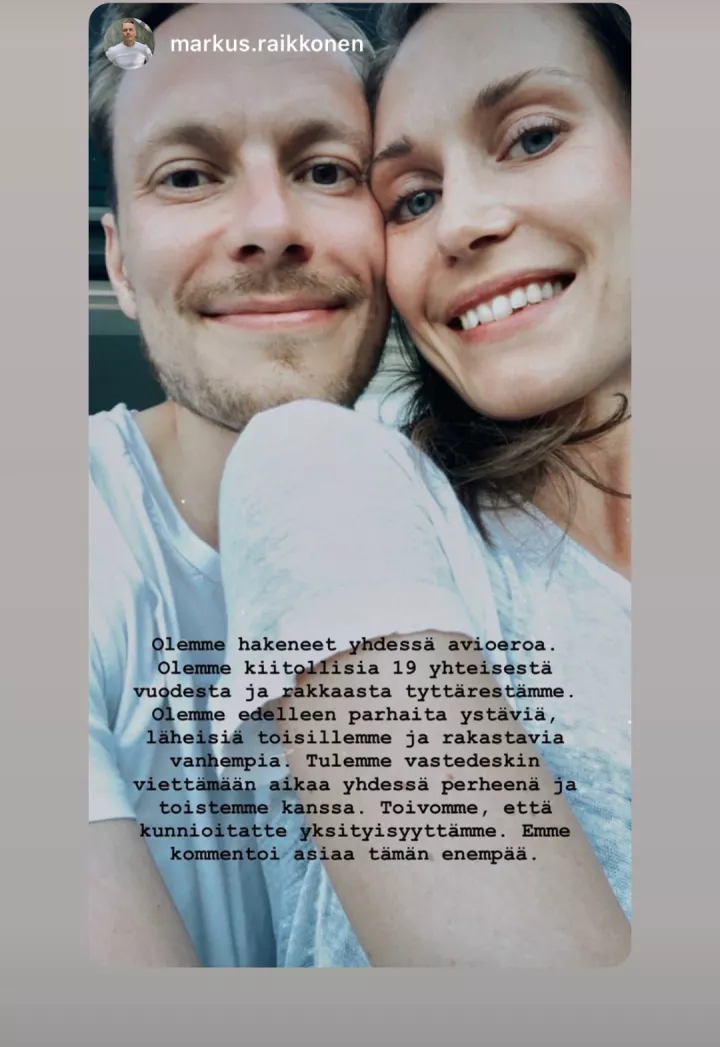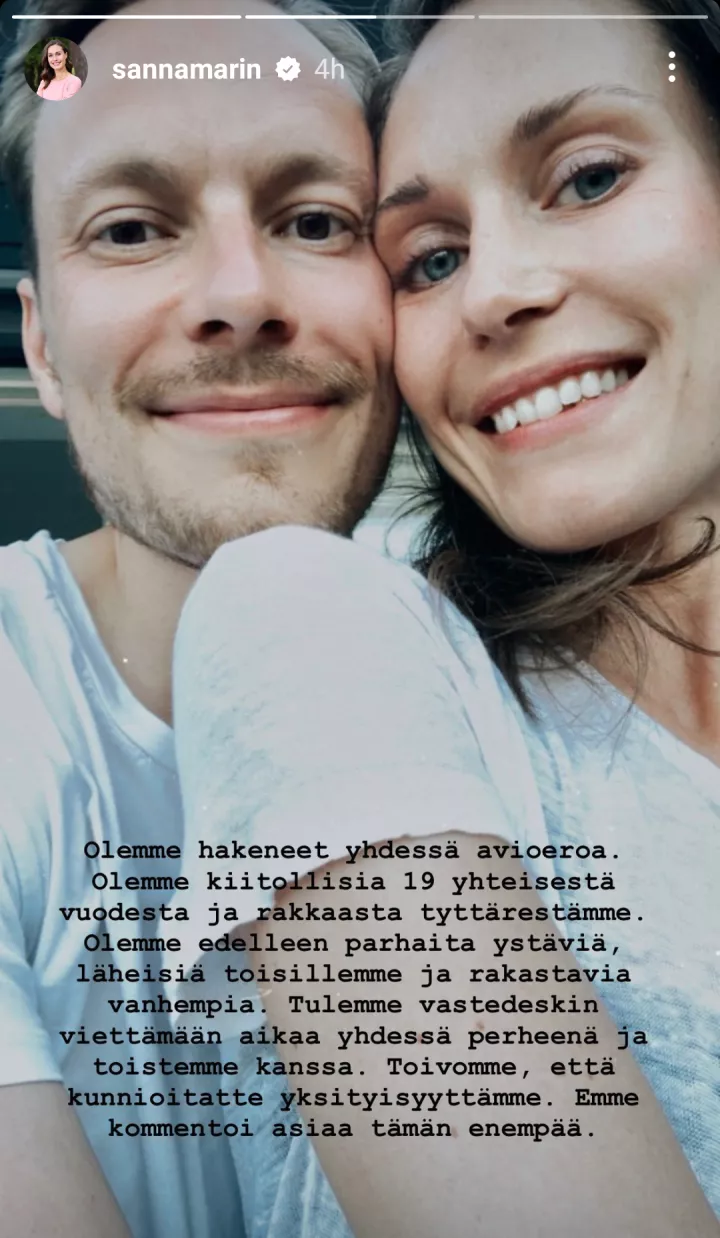 She was the first member of her family to attend university, she entered politics at 20 and quickly moved up the ranks of the center-left Social Democratic Party.
She then became the world's youngest prime minister when she took office in 2019 at the age of 34.