Popular music producer, Don Jazzy has advised fans not to ridicule other artists in an attempt to support Mavin.
Taking to Twitter, the popular music producer cum singer who is displeased with the acts of ridiculing another artist by fans in a bid to support another has informed them to desist from that.
According to Don Jazzy, if fans feel that the only way that they can be able to support Mavin Records is by ridiculing other artists and downplaying their hustle or success, they had better keep the support to themselves.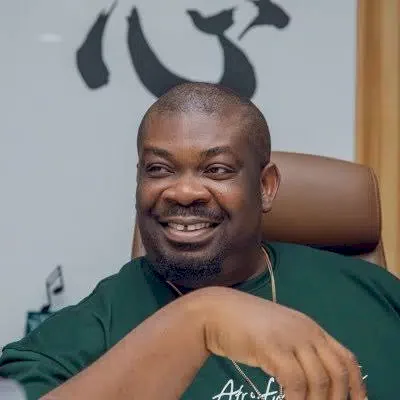 He added that, although people tend to derive some sort of pleasure in ridiculing others, that is not the Mavin way and they'd be satisfied with the little fan base they have.
See his post below: