Nigerian singer, Stanley Omah Didia, popularly known as Omah Lay, has gotten people talking with his newly released video for his song, 'Soso'.
The 25-year-old artiste, who recently opened up on his battle with depression, dropped the music video for 'Soso' off his latest album 'Boy Alone' on Wednesday, December 1.
Recall that he released the body of work in July 2022 where he told his story and deep struggles with fear, low self-esteem and other issues.
In the music video which has caused quite a stir on social media, Omah Lay is seen bowing down to a masquerade in different scenes, which gave the impression that he was engaged in Idol worship.
A part of the lyrics which says "Soso take my pain away" has also raised speculations that he was asking the masquerade, presumably called 'Soso', to take his pain away.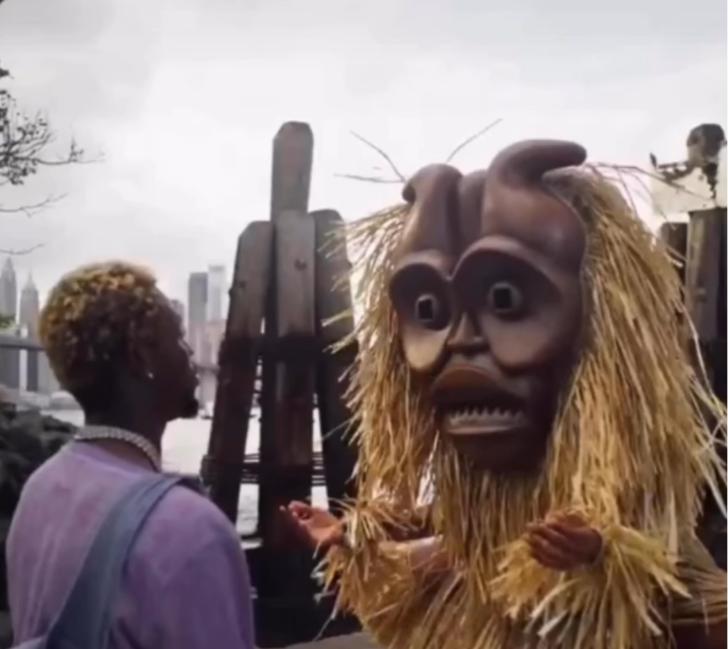 Though it's not clear what Omah Lay was trying to depict in the video, it has sparked a barrage of comments from Nigerians on social media.
While some said he has the freedom to worship any god he pleases, others chided him for bowing down to a masquerade.
See some reactions below,
An IG user @b.e.t.a_a wrote, "I watched that video and the lyrics relates are deeper than what most here would understand. He did took me to feel where he was coming from in that piece and all I said is everyone carry your cross ✝️"
@jemsi77 wrote, "Damn you sold your soul… I'm crying for you smh… you are my kids favorite … you are from Africa you don't need to do what America is doing for fame …you really don't…once I saw the video with Bieber I knew you was gonna get caught up in this bullshit…can Africa stay pure? Please don't do this illuminate shit 🙏 please.. Africa music is holy not demonic … is soothing … don't tinted… smfh"
Read more below,