Buhari May Be Kidnapped Soon, Buba Galadima Warns, Tells President Not To Take Threat Likely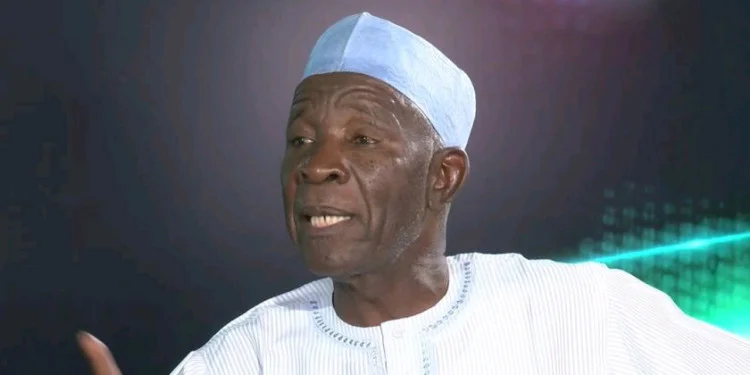 Former ally of President Muhammadu Buhari, Buba Galadima, has warned the Nigerian leader that the terrorists threatening to kidnap him can live up to their threat, sooner or later.
Galadima who gave the warning in a recent interview with BBC Hausa, cautioned that if terrorists can have access to break the Kuje custodial centre, then the President himself is not safe.
"If care is not taken, sooner or later Buhari too can be kidnapped considering the way security issues are ignored.
"The only option available now is to either continue praying or arm ourselves for protection but if we depend on this government, definitely we will be killed," Galadima said.
Terrorists who kidnapped passengers on the Kaduna-Abuja train in March, had threatened to kidnap president Buhari, Kaduna State Governor, Nasir El-Rufai and other top government officials.
The terrorists made the threat in a viral video in which they were captured flogging the male victims.
The terrorists released another three victims out of the remaining passengers in captivity.
Within the space of one month, terrorists have attacked the presidential guards of the president twice, killing some and injuring others, a situation that is expected to spur the president to become more careful.